Sean Blake appeals for the new leadership in Government and SEOs to announce new infrastructure projects so that the welding and fabrication industry does not lose momentum and skills.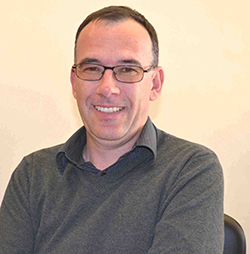 In spite of the positive nature of recent political events, we are very concerned about the state of the fabrication industry in South Africa. Our state-owned enterprises are still having a negative impact on investor confidence and, while we are hopeful that under the leadership of Pravin Gordhan this will change, few new projects are on the horizon.
Medupi and Kusile are rapidly coming to completion. While this is good news, it is also of concern, because what's next? When construction stops, it will leave a void in the welding industry.
Following the power station newbuilds completed in the late 1980s, the industry was left in the lurch for several decades, leading to a serious erosion of skills and experience. If we again fail to progress to other infrastructure development projects, we will be repeating the same mistake. It must surely be in the interests of South Africa to keep companies such as Steinmüller and DB Thermal active, employing people and developing their skills so that we can establish a sustainable and long-term growth path that creates jobs, alleviates poverty, reduces inequality and stimulates the economy.
On the power side, a third modern coal-fired power station, Coal 3, makes a lot of sense to me, given that several of the current Eskom fleet are reaching or are beyond the end of their lives. Kriel has serious environmental problems and is at risk of being shut down, while the three return-to-service power stations, Komati, Grootvlei and Camden were originally built in the 1960s using old technologies that are now inefficient compared to new-build power stations.
The problems that caused delays and overspend with Medupi and Kusile have now been resolved, as is evident from good progress being made completing the final units, so building Coal 3 to replace the older technologies would be quicker, easier and much more cost-effective. And while coal presents environmental problems, replacing several old, inefficient power stations with highly efficient units, with better emission controls, will result in a net positive environmental benefit.
Do we want to lose all we have learned or do we wish to use the momentum we have generated to date to secure our long-term power future? Medupi and Kusile have supported many thousands of people for over a decade. We need this to continue!
With respect to skills, we are very proud to be launching our QCTO welder-training programme this year. This is an apprenticeship programme that incorporates three components: welding theory, practical welder training, and authentic work experience in the fabrication industry. We are therefore seeking industry partners that are prepared to take on new apprentices, send them for training at the SAIW Welding School before bringing them back into their working environment. Etienne Nell has done the sums and he can show how this training programme can save industry money for those willing to invest in high-quality skills development. We look forward to having enough candidates to start the programme by May.
SAIW is celebrating its 70th Anniversary this year. In that time we have made a difference to the lives of thousands of people and, even in lean times, many of our graduates are finding employment. It is going to be a special year, which we hope to celebrate properly at our 70th Annual Dinner on the 7th of September, so please diarise the date.
This year's IIW Annual Assembly and Conference is in Bali, Indonesia in July 2018. I encourage those from industry, education and research organisations to come and represent South Africa. IIW is a valuable international organisation and increased participation by industry representatives and young people can only enhance our reputation and the work we do.
Sean Blake.