Putzmeister is introducing its Machine Cockpit, an advanced fleet management technology for its range of stationary concrete pumps and truck-mounted boom pumps.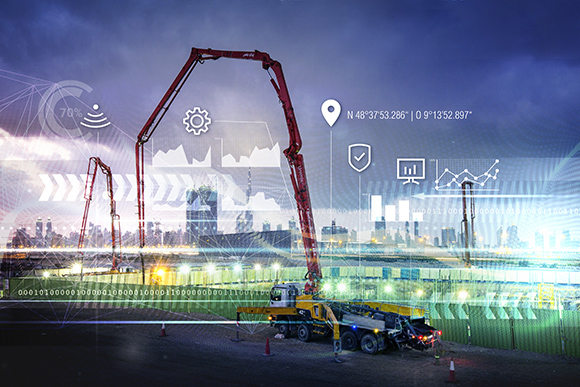 The machine cockpit is part of Putzmeister's clever solutions promise – through connectivity – less downtime, higher productivity and, thanks to real-time information and an overview of all relevant operating parameters, more safety and efficiency.
"We want our customers to experience digitalisation as a gain. No matter how complex our developments in this sector are, they remain simple to use. Ultimately, it's purely about giving them the means to keep control and an overview at all times and to work as efficiently as possible with our machines," says Sebastian Fuhrich, director Innovation Factory.
Fuhrich says one of the most important levers for companies is transparency in all areas. The Putzmeister Machine Cockpit is one milestone towards this journey. With the new technology, customers can get real time information on the status of pumps at the jobsite, critical status alerts, remote diagnosis capability to identify faults and implement appropriate measures, key figures for delivery rate, machine use and fuel consumption, alerts when machines are on the move and reminders for maintenance.
"The benefits are many – warning messages for critical states, remote diagnosis of machine faults, as well as automatic maintenance planning reduce costly downtime. Real time information and the overview of all relevant operating figures, such as output, machine usage and fuel consumption, improve planning and ensure high productivity. The warning messages when vacating work areas protect the investment. This is because the remote service reduces the risk of theft or allows a quicker response," concludes Fuhrich.