Cummins, a global corporation of complementary business units that design, manufacture, distribute and service a broad portfolio of power solutions, recently launched its state-of-the-art premises in the Waterfall Logistics Precinct in Waterfall City, Midrand. The Power Hub strategically consolidates the company's various business premises in support of its positioning as Africa's preferred power solutions provider.
The new Power Hub at Waterfall City, Midrand. (Photo credit: Reinier Harmse Photographix)
The new 15 355 m2 facility houses the Cummins Southern Africa regional headquarters, the Master Rebuild Centre (MRC), Africa Learning Centre and Gauteng operations. Following a three-year development project and with a substantial investment of some R350 million, the new premises signals Cummins' commitment to the country and the region. The facility is geared to improving internal operational collaboration and efficiencies and making business dealings easier for customers.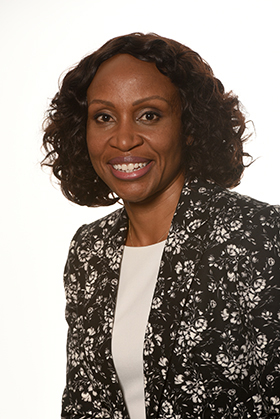 Managing Director of Cummins Southern Africa, Ms Racheal Njoroge said at the event: "We are excited to officially launch our new premises. The architectural layout adopts the Cummins Smart Office Concept to create a space that enhances internal collaboration, encourages engagement and supports our solution-orientated approach."
Acknowledging the strategic significance of the new premises and affirming the group's confidence and commitment to the Southern Africa region, Chairman and CEO, Mr Tom Linebarger, VP and President - Distribution Business, Mr Tony Satterthwaite, and Chief Human Resources Officer, Ms Jill Cook, all from Cummins' global headquarters in Columbus, Indiana in the United States, attended the launch.
The consolidation of the various businesses at the Power Hub establishes a technologically advanced suite of products and capabilities under one roof. It provides power solutions for customers across the Southern Africa region and brings together Cummins' technical expertise in mining, power systems, automotive and technical training. Additionally, the facility provides the latest technology to meet industry needs including: a 3 500 hp AVL Dyno Test Cell that will test some of Cummins largest engines to full power; a precision-driven spray booth big enough to accommodate the most powerful Cummins engines' paint applications, an environmentally advanced water purification plant and an efficient wastewater treatment system which recycles 80% of water used in the Master Rebuild Centre. The Power Hub also launches new progressive build processes that reduce the overall build time substantially while improving quality.
As part of the Cummins Distribution Business Unit, the facility also focuses on sales and aftermarket servicing. The MRC continues to be a key service in Cummins support to the mining industry, providing rebuilt engines to ensure customers have a reliable and consistent supply of engines for uninterrupted operations.
Beyond its new premises at Waterfall City, Cummins has branches in Cape Town, Durban, Kathu and Middleburg, as well as in Angola, Botswana, Mozambique, Zambia and Zimbabwe. The company also has a network of dealers supporting its Southern Africa footprint.
For more information contact Cummins Southern Africa, Tel. +27 (0)11 451 3400.