The United States Department of Energy (DoE) recently released a report that found the efficacy of LED downlights is lower than for most other LED product categories. The Snapshot Report on LED Downlights states that the mean efficacy for downlight luminaires only increased by 1 lm/W in the past 15 months, while other comparable product types gained between 5 lm/W and 13 lm/W.
Compared to LED downlights, troffer, linear, directional, wallwash, and industrial luminaires all have higher mean and maximum efficacies, and the gap has increased in the past 15 months, the report found.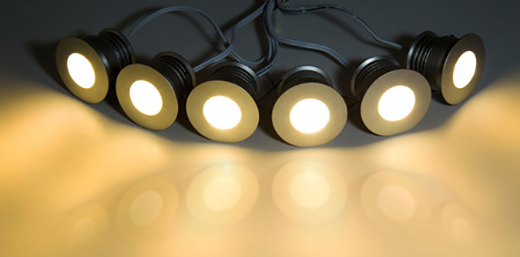 "There are many factors that influence product efficacy, but the efficacy trend with LED downlights is concerning. The importance of efficacy gains is not solely related to energy savings. Improved LED package efficiency can simplify thermal management and allow more flexibility in product design, ultimately reducing product cost. With the average LED Lighting Facts-listed downlight at just over one-third of the DOE target for efficacy for LED luminaires (203 lm/W by 2025), there's substantial room for continued performance gains, which should not be overlooked," it states.
Today, there are over 4600 different types of LED downlights, but that equates to only 8% of the LED luminaires available, as LED options in other luminaire types have steadily become available and more competitive. This is a drop from a peak of around 25% in 2011.
According to the report, the directional output of LEDs remains well-suited for the downlight form factor, allowing for higher efficacy and better lighting quality compared to CFLs. Now, however, the superiority of LED downlights over competing products may be limiting further performance gains, as the industry focuses on other issues, such as cost.
More than half of the downlight products on the market, including luminaires and retrofit kits, emit between 500 and 1000 lumens, which is typical of a residential or hospitality application. About 35% emit between 1000 and 2500 lumens, which is more typical of commercial applications. Only 80 emit more than 4000 lumens. While still a relatively small number, this is significantly more than the 48 available in April 2016, when the last Snapshot Report on LED Downlights was published.
Image credit: Copyright: interprophotos / 123RF Stock Photo