Click to download and read pdf
To accelerate design projects, the Studio 5000 Logix Designer application now uses an AutomationML open data exchange. This allows the application to exchange data with engineering tools, such as EPLAN Electric P8. Now, engineers can design their system once and import that design data between tools, saving hours of rewriting and remapping work per project.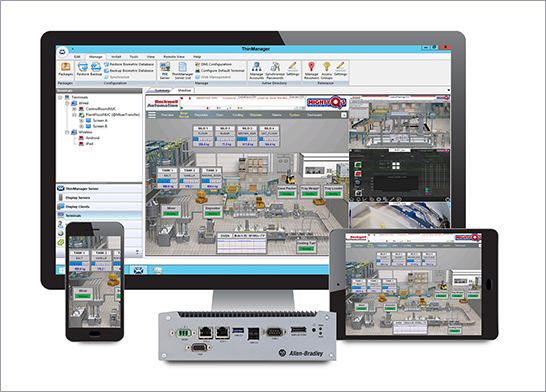 Also, a new Simulation Interface product uses the Functional Mock-Up Interface (FMI) standard to allow data exchange with modelling software, such as MATLAB and Simulink. Engineers can use this to virtually test machines and resolve issues before commissioning, potentially reducing on-site delivery times from weeks to days.
"Studio 5000 software is taking the industry into a new era of digital machine design," explains Christo Buys, business manager for Control Systems at Rockwell Automation Sub-Saharan Africa. "Engineers can use these data-exchange capabilities to reduce rework and save time from design to commissioning. Opportunities for savings will only continue to grow as we integrate more PartnerNetwork programme members into our design software."
Other improvements that the latest Studio 5000 software release can deliver include:
Enhanced defense-in-depth security: Studio 5000 will allow companies to use CIP Security to better protect their industrial communications with authenticity, integrity and confidentiality. The FactoryTalk Policy Manager tool, available from early 2019, will allow administrators to centrally manage secure communications policies within the Studio 5000 environment in compatible hardware. This will allow a CIP securable device to defend itself against a network or communications attack.
Enhanced usability: New support for 64-bit maths in the Studio 5000 software can help engineers be more precise in their calculations and, therefore, their applications. New enhancements to Logix tag-based alarms, such as new instructions and greater alarm visibility, can also help end users optimise productivity by more quickly identifying and troubleshooting problems during production.
Library-based time savings: New library links in the Studio 5000 Application Code Manager tool allow for the auto-creation of parent-child objects in design projects. An engineer can use this feature to quickly create a tank and its associated valves, for example, all at once, instead of creating all tank and valve objects individually. Library artifacts also allow engineers to add more content to library objects, such as user documentation. This can help machine designers create more efficient and consistent projects.
Expanded integration of the Application Code Manager tool, allowing engineers to access it from third-party design software, provides further time savings.