Crabtree Electrical has recently introduced a new combination socket to the market. Locally designed and manufactured, the socket boasts a variety of benefits for installers as well as end users.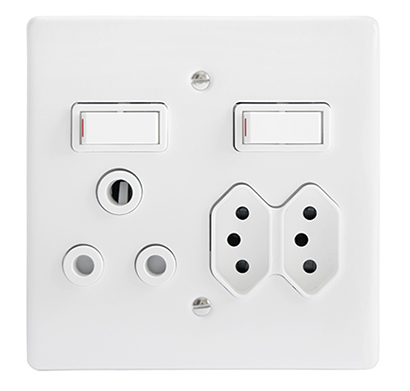 Featuring a triangular layout box terminal design, the 16 A 250 V rated monoblock socket allows for easy, hassle free wiring and installation. The large moving box terminal size allows for easy wiring and wire looping for thick wires with its exceptional clamping ability.
Wire entries are all from one angle and screws from another angle to ensure that the wiring process is easy and convenient. Once installed the end user will have controlled access via two switches to a three socket outlet within a 4x4 footprint.
Catering for both the slimline earthed plugtops as well as the non-earthed euro 2-pin plugtops, these two slimline sockets cater for multiple applications. Another benefit for the end user is that the three outlets limits the need for adaptors. The 164-1 socket is accompanied by two slimline sockets to meet the new building regulations as well as to allow for user versatility.
Enquiries: +27 (0)11 874 7600