ON THE COVER: As the exclusive distributor of Volvo Construction Equipment in Southern Africa, Babcock is building on Volvo's legendary technology and reputation of offering customers lower equipment lifecycle costs while maintaining the highest standards and quality.
Part of the Volvo CE line-up available in this region is the Volvo Gz-Series wheel loaders which have already been favourably received by the Southern African construction equipment market, standing out as reliable, cost-effective machines that maintain the Volvo brand's hallmarks of superior quality and innovation.
Fast-track repurposing project completed
Concor Buildings has completed the fast-tracked repurposing of BMW GROUP South Africa's disused parts distribution warehouse on their Midrand Campus, Gauteng, delivering a new Dealer training centre, welcome/brand centre, and the information technology (IT) competence hub for the luxury motoring Group.
According to Concor Buildings' site agent Blaine van Rensburg, the whole project was to be built within existing structures, with extensive demolition and bulk earthworks required. The main scope of the contract included a new Dealer training centre for technicians from BMW Group's dealer network, office space for the IT staff, a 'green lung' multi-purpose area, and repurposing of the old training centre on site to house a gym, restaurant and welcome centre and other ancillary facilities.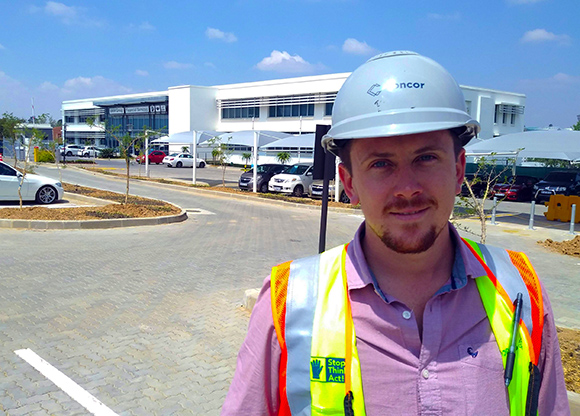 Largest green edge registration
JSE listed Balwin Properties, a developer that cares about environmentally responsible building practices and the delivery of high-quality apartments to its valued clients, today announced a major achievement in its ongoing drive to fight climate change through the mainstreaming of green lifestyle developments.
"Balwin Properties has always been differentiated by its innovative approach to environmental management while creating quality lifestyle developments for its clients. We were the first to offer energy efficient appliances as part of the purchase price of an apartment and today we are exceptionally proud to announce the world's largest green EDGE registration in partnership with the IFC," said Steve Brookes, founder and CEO of Balwin Properties.