ON THE COVER: As companies scramble to adapt to the rapidly unfolding impacts of the COVID-19 pandemic, there is a sense that our very foundations are shifting. Construction World spoke to AfriSam Sales and Marketing Executive Richard Tomes about how the industry and the country should retain its footing. "It has been pointed out by astute business writers that the greatest invention of all time is not, in fact, the wheel; rather, it is organisation," says Tomes. "Our most powerful asset is our ability as human beings to work together in a concerted and efficient manner – with a shared goal and motivation that inspires us."
Musina Ring Road welcomes visitors to SA
Raubex Construction is currently busy with the Musina Ring Road project that diverts the N1 around the town of Musina in Limpopo for client South African National Roads Agency SOC Ltd (SANRAL). Wilhelm du Plessis spoke to Chris Dijkstra, the Contracts Manager about the complexity of taking over an existing contract, the impact of the lockdown and working on a project that requires the construction of 30 new houses.
The project was originally started by Basil Read in March 2016, but it was taken over by Raubex Construction (Raubex) on 3 December 2019 which was some time after Basil Read went into business rescue. Scheduled to be completed in January 2022 , it is now conceivable that here will be delays related to the Covid-19 lockdown.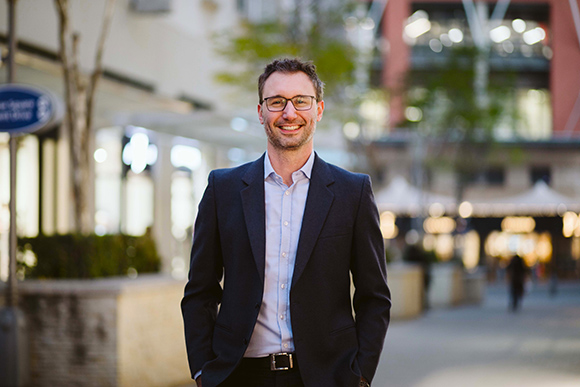 Next level smart building
How do you design a building today that will fulfil the needs of an unknown workforce 10 or 20 years in the future? And how do you build that building and make it home for more than 3 700 employees in 2020?
This was the conundrum facing Dr Marco Macagnano, Smart Real Estate Leader at Deloitte when he and his team worked on the configuration of the new Deloitte South Africa Headquarters in Waterfall, Midrand. The 42 500 m2 building currently houses staff who were scattered across 10 offices in Johannesburg and Pretoria.
First WELL certification in Africa
The flagship Exxaro head office in Centurion is the first building in South Africa to achieve Silver Level WELL certification for Core and Shell by the International WELL Building Institute (IWBI). This demonstrates a strong commitment from building owner Growthpoint Properties and the professional team to support health, well-being and comfort via the built environment.
"We realised some time ago that occupants' health and wellness will become a critical component in commercial buildings. Therefore we made an investment to upskill our teams to achieve the first WELL-rated building on the African continent. With the latest Covid-19 crisis on hand, there will be an increased emphasis on the design and operation of buildings for occupant health and well-being," comments Martin Smith, Technical Director and Service Leader for Mechanical and Sustainable Design at Aurecon, which is currently rebranding as Zutari.