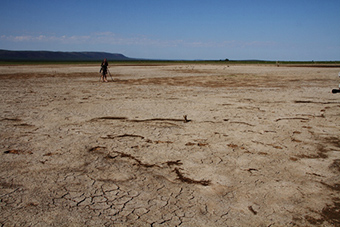 The drought is being felt all across the country, and the situation is unlikely to get better any time soon. According to reports, South Africa's total cattle herd has shrunk by 15% over the past three years and farmers planted on average 30% less mealies in response to the drought.
South Africa is a water scarce country, and yet statistics indicate that we consume more water than global averages. Research shows that South Africans consume 280 litres of water a day per person where the global average is 175 litres per day per person. These figures don't just reflect water usage for things like people taking baths, as around 40% of our household water use goes to gardens and lawns.
A comparison of similar living environments is useful to put South Africa's water use into perspective. While sectional title living has become more popular over the past decade, the country still has a lot of stand-alone houses with large gardens, much like Australia and America. America's water-scarce California area uses around 262 litres per person per day, while Melbourne residents use 142 litres per person per day.
So even a "wealthy" consumer society like the United States uses less water than we do. In light of this, it's going to be increasingly important for South Africa to establish water security, particularly as climate change models predict that a large part of the country will only get drier in future.
UCT has stepped up to the plate, launching The Future Water Institute. Created to seek solutions to the problem of scarce water resources in the country, the research institute will draw on the expertise and knowledge of researchers from ten departments across six faculties at the university, including Engineering and the Built Environment, Humanities and Law.
UCT has also been responsible for developing a device that may be able to help stop water loss from leaking pipes. Department of Civil Engineering researcher Professor Kobus van Zyl describes the device as being able to do a sophisticated pressure test on an isolated section of pipe in order to identify the condition of the pipe and the leakage rate. The device has passed field trials in Cape Town and the technology is due to be patented soon.
According to van Zyl, one-third of the water within the system is lost through leaking pipes. Add to that the fact that "bad planning" has resulted in a loss of water to the tune of R7 billion per annum according to Water and Sanitation Minister Nomvula Mokonyane, and there is room for improvement of the current dire situation.
However, no amount of technical intervention can change the fact that South Africa gets less rainfall than many other parts of the world. Currently, Gauteng's biggest water reservoir, the Vaal Dam, is only 32% full. In KwaZulu-Natal, the Klipfontein Dam stands at 12.5%, Hluhluwe at 17.7% and Goedertrouw at 17.7%.
Sustainability starts with an attitude change. South Africans must learn to minimise their water use and government must improve the state of the infrastructure. Despite being among the top 30 driest countries in the world, we have the opportunity to change the situation through a concerted effort by every person working towards securing our water resources.