So far it's the only organisation that has supported e-tolls unlike most other representatives at the special hearings to review the e-toll system being held in Midrand.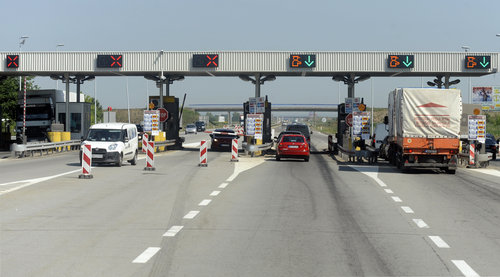 Cesa's reasoning is simple and self-serving: It wants to design and build roads – that what consulting and civil engineers do among many other things – and they see e-tolling as being a way to ensure that money is flowing into government coffers so that the roads can be rehabilitated and restored to what they should be at an estimated cost of some R149-billion if all roads are taken into account.

But this is where I think their reasoning is flawed: they say that yes, while there is a road maintenance budget already built into the fuel levy that every motorist pays for a litre of petrol or diesel, that fuel levy is not going to be spent on roads because it goes to the general fiscus and is used for other pressing financial needs faced by government.

And here is where, I think, Cesa misses the point: if there is money allocated to road maintenance and that money is being spent on healthcare salaries or some other government responsibility, that does not make it right to then charge and raise more money to fund essential road building.

Use the money for what it is intended.

Over the past six years, according to Africa Check a website run by the University of the Witwatersrand, the fuel levy has, according to the National Treasury's own statistics, contributed R340-billion from petrol and diesel sales, considerably more than the R240-billion suggested by the Opposition to Urban Tolling Alliance (Outa).

The fuel levy amounts to R2,24 per litre of petrol sold and R2,09 per litre of diesel and that money, while intended for road maintenance, is treated as a tax by the National Treasury and it goes to its general expenditure programme. About a third of the money is supposed to go to Metropolitan councils and local authorities to improve roads in their different areas.

These figures (be it the R340-billion from National Treasury statistics or the much lower figure of R188,8-billion calculated by Africa Check) the point is that it is a substantial amount of money and, frankly, more than enough cash to fix up all the roads in just one year if the money was used as it was intended and legislated for through the National Roads Act of 1971.

Where I feel that Cesa's reasoning goes wonky is simply because if the money that is meant for road repairs and rehabilitation – as the Act states – ends up somewhere else then it is up to the engineering associations and other lobby groups to pressurise the government into spending money where it needs to be spent and to fulfil it obligations granted under the fuel levy tax.

To simply say: "Oh well, that's a tax so we won't see any of that cash. Let's raise some more through a toll," doesn't stand up to any critical analysis. What Cesa – and all the other engineering groups and associations – needs to do is get the government to fulfill its expenditure allocation responsibilities correctly and provide the funds that are needed for South Africa's roads network.

I accept the view of Wallace Mayne, Cesa's contractual affairs manager that money needs to be spent on the road network but because government is taking it from motorists and spending it on something else doesn't mean that this is fair or right.

Everyone who buys just one litre of petrol – even for a lawnmower – is paying something to the road's fund and that's where the money should be spent. It's a bit like saying "Oh well, let's slap a tax on bread and then use that money to support fish aquaculture on the Eastern Cape coastline."

It's simply wrong and, on that basis, I think Cesa should reconsider it's position on e-tolls and possible revise some of its conclusions. Numerous studies indicate that the roads position in South Africa is facing serious deterioration and unless something is done to remedy it then the roads network well be nothing short of catastrophic in a few years from now.

So Cesa's determination to get engineers back to doing what they are skilled and qualified to do – remedial work on our roads network – is entirely correct. But to base the funding model purely on a user-pays basis is idiotic because, within moments, every road in the country will be tolled and, guess what the money, like the current fuel levy, will go to general taxes rather than building roads.

So no, Cesa, with other organisations standing alongside it can do a lot more, in my opinion, to bring pressure to bear on the government to spend the money it collects from a fuel levy on road repairs and maintenance.

And if court action is needed then that's where Cesa's mind should be focussed. Because, as we all know, the fuel levy never comes down anyway. Spend the money on what it was intended for. Don't just go out and say, like Oliver: "Please, Sir, can I have some more."

Which is, I fear, what Cesa is doing with its representations.