ABB, a technology leader driving the digital transformation of industries, launched its new version of ABB Ability™ Manufacturing Operations Management (MOM) software at SPS Nuremberg, Germany, in November 2019. The new software offers an extended range of capabilities to streamline production for increased productivity and profitability. It is flexible and secure with a suite of industrial applications giving operators, supervisors and plant managers the insights to take appropriate actions for increased productivity, quality and compliance.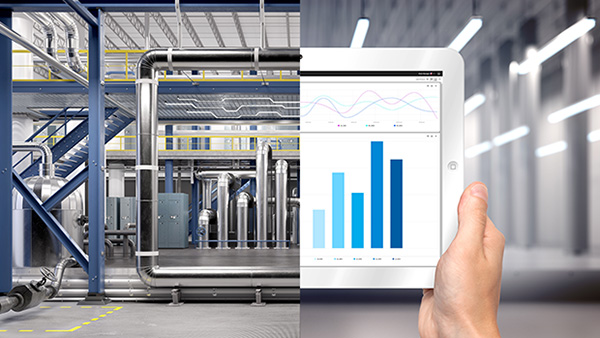 ABB launched its new version of ABB Ability™ Manufacturing Operations Management (MOM) software at SPS Nuremberg in Germany, 26 November 2019.
New features in the enhanced manufacturing operations management platform include the following.
An HTML 5 web platform runs across all services, giving the user a seamless experience and allowing for applications to be viewed on different devices, down to a 10-inch tablet.
A smart interactive dashboard application provides greater visibility, spanning IT and OT environments, and promotes collaboration.
A statistical data process control (SPC) application is used to determine if each process in the manufacturing line is in a state of control. The new SPC application works across all the different apps and modules and helps the user to improve quality and production related performance.
A Batch Compare application is added to the existing Batch View and Batch Investigate features and provides for advanced batch analysis and comparison.
Enhanced security in terms of cyber security.
"ABB Ability™ Manufacturing Operations Management is a comprehensive, scalable and modular software suite that optimises visibility, knowledge and control throughout the operations domain," said Narasimham Parimi, Head of Digital Products - Product Management, Process Control Platform. "This latest release provides a range of rich new functionality and an enhanced user experience that enables operations to become more productive and responsive."
ABB Ability™ Manufacturing Operations Management is designed to simplify production management by enabling performance monitoring, downtime management and maintenance support, as well as providing statistical production analysis tools. It provides solutions to facilitate the collection, consolidation and distribution of production, quality and energy information via the plant's web-based reports, trends and graphs.
The new, self-service dashboard application increases data connectivity to all apps and modules within the MOM suite, combining historical and manufacturing data and providing the user with improved customisation capabilities. Dashboards can be shared among users, promoting collaboration between teams. Trends and events are displayed together, which enables customers to identify issues and opportunities enabling informed and timely decisions.
ABB Ability™ Manufacturing Operations Management is part of ABB AbilityTM, the company's unified, cross-industry, digital offering – extending from device to edge to cloud – with devices, systems, solutions, services and a platform which enables customers to increase productivity and lower costs.
ABB Ability™ was launched in 2017 and already offers more than 210 solutions. With an installed base of 70 million connected devices, 70 000 digital control systems and 6 000 enterprise software solutions, ABB is a trusted leader in the industrial space and has a four-decades-long history of creating digital solutions for its customers.
For more information visit: https://new.abb.com