In an underground mining environment, solutions that are easy to manoeuvre are key. SEW-Eurodrive, specialist in drive and control technologies, offers the most compact bell-housing solution currently available on the market.
Typically used for underground conveyors with limiting height restraints, SEW-Eurodrive's purpose-built bell-housing solution can also be used for overland conveyors, in-plant conveyors and on stacker or reclaimer drives.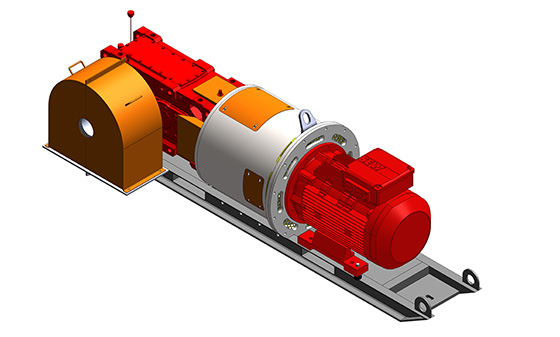 The compact bell-housing solution is ideal for drives on underground conveyors where space is limited.
A key feature of the solution is that a flanged concept is used to ensure the alignment between the gearbox and the motor. This means there is less likelihood that misalignment will occur and no re-alignment is required following transportation and installation of the equipment.
The fixed design is achieved by making use of a solid flange structure between the motor and the gearbox, with machined locating points for the gearbox and the motor. The skid allows the gearbox to be dragged underground to the installation point.
Another advantage of SEW-Eurodrive's bell-housing solution is that it is locally manufactured and the gearbox in turn, is locally assembled using local stock, and allows for service ability anywhere in the world. It is suitable for conveying applications in diverse mining environments including chrome, platinum and coal mining.
The company recently supplied six 110 kW motors to a coal mine in Mpumalanga, and other coal mines in the province have been supplied with complete units ranging from 110 to 200 kW motors.
SEW-Eurodrive offers a comprehensive range of adaptable engineering solutions for industry.
For more information visit: www.sew.co.za