by Frans van den Berg, Endress+Hauser
With total test coverage in the order of 95%, Heartbeat Technology ensures the flowmeter works within its specified accuracy.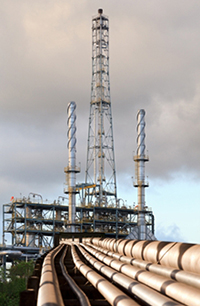 The general requirements for accounting and billing of water as well as quality related water and waste water applications are:
• Flowmeters have to be verified in regular intervals
• Verification has to be performed by a qualified third party and with an accepted inspection method based on quality regulations (ISO 9001)
• A test report needs to be provided (documented proof of evidence)
To meet quality regulations' verification must be performed by a qualified third party and accepted inspection method based on quality management. In waste water treatment plants inlet and outlet measurement is required to meet environmental regulations.
The generally accepted method of traceable flow calibration with calibration rigs accredited to ISO 17025 is costly and sometimes not feasible at all – mainly due to the logistics involved with removing the flowmeter from the pipeline. For this reason users look for an economical alternative to recalibration.
However, any calibration or verification must be traceable to national or international measurement standards and provide process-independent references. A seamless document trail is required causing the need for detection of any modification to the device and a tamper proof documentation by verification or calibration protocol.
Consequently, in order to serve as a viable alternative to recalibration, verification methods must improve the confidence in flowmeter performance. Therefore verification results must include a declaration of the total test coverage in direct comparison with calibration.
Take note
• The water industry is making an effort to ensure high levels of process reliability, consistent quality and accurate billing of water.
• There is a need to prove that operations are economically and environmentally sustainable.
• State of the art measuring technology is the key to ensuring these values.
Download the full article on Top Notch Technology in Flowmeter Verification in pdf format.
Download White Paper for Heartbeat Technology TM in the water and waste water industry.