Durban-based condition monitoring specialist, WearCheck, has bought Anglo Field Services (AFS). This adds three established divisions to WearCheck's comprehensive Reliability Solutions portfolio, including non-destructive testing (NDT), technical compliance (TC) and rope condition assessment (RCA).
The fourth AFS division – asset maintenance management (AMM) – has been absorbed into WearCheck's existing Reliability Solutions team, boosting the company's manpower and technical expertise in this division as well as adding new instrumentation.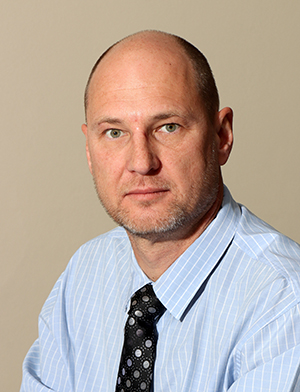 Branching into Non-destructive Testing means that WearCheck now conducts a range of analyses using techniques through which the properties and condition of a component or system are evaluated without causing any damage to it.
NDT methods are gaining popularity because they do not permanently alter the item undergoing inspection. This makes NDT a valuable tool that can save money and time in condition monitoring and inspections – an approach which dovetails with WearCheck's ethos.
The company's new NDT division offers a range of testing techniques, including eddy-current-, magnetic-particle-, liquid penetrant-, radiographic-, ultrasonic-, and visual testing.
The new rope testing division provides specialist cable strength assessment and is manned by seven of only 12 people in South Africa who are qualified to conduct these tests.
The technical compliance division provides expert guidance to assist companies to comply with regulatory requirements and advises on rectifying non-compliance issues or problems highlighted by compliance audits.
Prior to merging with WearCheck, AFS operated as part of Anglo Group's Technical Division under the Anglo Research section, where it provided specialist NDT and materials consultancy services to Anglo Group companies and other clients globally.
WearCheck is now positioned to offer customers access to a full portfolio of reliability solutions in a comprehensive one-stop-shop, with inherent cost savings and convenience.
The company's MD, Neil Robinson believes that the new services will enhance the availability of assets operated by WearCheck customers by expanding the choice of condition monitoring options.
"For example," he says, "the development and implementation of NDT procedures will have a profound impact on keeping operational maintenance costs down for our customers.
"The incorporation of AFS into WearCheck has been a seamless process so far, mainly because the two companies operate with a parallel commitment to data integrity and a shared dedication to customer service excellence," Robinson adds.
"All 30 AFS staff members have been absorbed into WearCheck's staff complement, adding their invaluable expertise and knowledge to the WearCheck team.
"From our side, we welcome all current AFS customers and we look forward to bringing new field services clients on board as well as giving our existing clients the benefit of our increased reliability optimisation services."
For more information contact WearCheck, email: support@wearcheck.co.za or visit www.wearcheck.co.za.