Undoubtedly, the high rate of vehicle theft in South Africa is a cause for concern. Understanding the patterns at play, and acting accordingly, is essential if one is to be effective and proactive, and avoid becoming another vehicle crime statistic.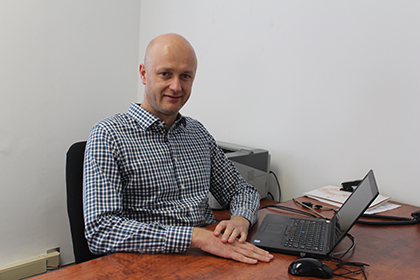 Cartrack South Africa, a global leader in fleet management, stolen vehicle recovery and insurance telematics, with tracking technology installed in more than 500 000 commercial and private vehicles across the country, is able to offer great insights into the trends and patterns of vehicle theft in South Africa.
"The trends change over time," says Andre Ittmann, CEO of Cartrack South Africa. "They are a response to commercial and social patterns, as well as to evolving policing methods. However, there is definitely a key set of trends at play that every South African should bear in mind."
Here are a few insights to help road users keep their vehicles safe.
Watch out for weekends
Ittmann notes that there tends to be a significant increase in vehicle theft over weekends. "This trend can be mainly attributed to the fact that there are more vehicles out in public places on weekends. More stationary vehicles result in more opportunities for theft, which means that more active criminals are in operation. As such, extra caution is always warranted on weekends."
January and November are key months
Cartrack's data indicates that there are particularly high volumes of theft in January and November – 13% increase compared to other months.
"There is often strong demand for stolen car parts at these times of year, which results in an increase in the number of stolen vehicles. Motorists should keep their eyes peeled at these times," says Ittmann.
Gauteng leads – for obvious (statistical) reasons
Gauteng is the province most affected by vehicle theft. A significant percentage of vehicles are stolen in Pretoria, with a clear spike in truck theft on the East Rand, and an equally obvious spike in minibus taxi thefts on the West Rand.
Vehicle theft data by Cartrack:
KZN – 14,39%
Western Cape – 4,99%
Free State – 1,35%
Northern Cape – 0,4%
North West – 1,66%
Eastern Cape – 3,51%
Mpumalanga – 5,2%
Limpopo – 3,85%
Gauteng – 64,65%
"This is not a surprising statistic, as Gauteng is South Africa's most densely populated and economically active province. One also has to factor in the high number of vehicles in the region," notes Ittmann.
KwaZulu-Natal experiences the second-highest volume of vehicle theft, with Durban Central, Westville and Pinetown recognised as the most vulnerable areas. Despite these trends, Ittmann cautions that it's not advisable to rely on the current trends as a guide to hijacking or theft patterns.
"It's important to realise that crime patterns vary and numbers don't stay steady, so you can't read too much into regional data. The statistics change and hot-spot areas shift as criminals and the police each alter their behaviour in response to the other."
Conclusion – awareness is key
Ittmann concludes that it is critical to take precautions to avoid becoming a victim of vehicle theft.
"The decisions you make during the course of your ordinary activities are critical to vehicle safety. As is often the case, ensuring that you acquire the appropriate information and apply this knowledge in the correct way could mean the difference between being safe or becoming a crime victim. Ultimately, it's important that you are aware of your surroundings and have the appropriate tools to make sensible and informed decisions, which ultimately make all the difference in the world."