In a paper published in the journal Construction and Building Materials, researchers at the University of Adelaide report that the addition of just small amounts of First Graphene's PureGRAPH products to cement can increase the building material's compressive and tensile strengths by 34% and 27% respectively.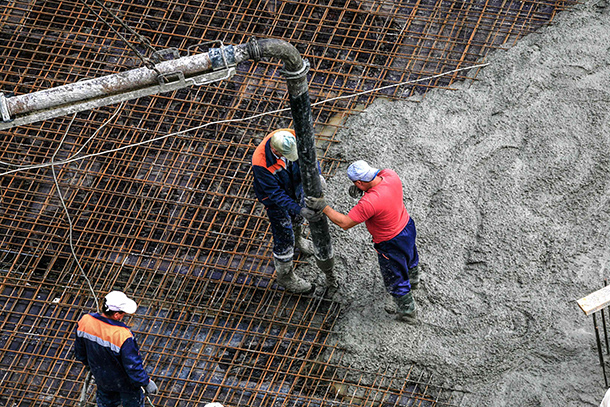 These findings are significant given the impact that the production of cement has on the environment. Cement is the source of about 8% of the world's CO2 emissions, according to the UK's Royal Institute of International Affairs. If the cement industry were a country, it would be the third largest emitter in the world, behind China and the USA. It contributes more CO2 than aviation fuel (2,5%) and is not far behind the global agriculture business (12%)[1].
"By increasing the strength of concrete with PureGRAPH," says Dr Andy Goodwin, chief technology officer at First Graphene, "we can use less material to produce a structure with the necessary mechanical properties. If it was to be adopted across the construction industry, we believe that the use of PureGRAPH could cut global CO2 emissions by approximately 2,5%."
University of Adelaide researchers have tested a number of graphene-enhanced mortars, and they found that a mixture containing 0,07% by weight of ultra-large size (56 ± 12 µm) pristine PureGRAPH possesses optimal mechanical properties. This enhancement is attributed to improvements in the degree to which the cement paste hydrates, which results in the production of more calcium silicate hydrate gel. Adhesive bonds are also created as a result of friction generated between the sheets of PureGRAPH and the cement gels, strengthening the cement matrix composites and impeding the development of cracks within them.
These benefits are achieved with little-to-no modification to the mortar production process.
"The PureGRAPH concrete additive was introduced as an admixture directly in the water used for preparing the cement mortar," says Dr Goodwin. "No additional mixing equipment or processing steps were required."
First Graphene has developed an electrochemical process that enables the tonnage-scale manufacture of pristine, high-aspect-ratio platelets of graphene with a typical thickness of 5 to 10 carbon layers.
"The initial results obtained by the university researchers using our graphene are extremely encouraging. We look forward to the next stage in our partnership, as we continue to develop leaner, greener concrete materials."