Some 600-million people on the African continent have no access to modern, clean and affordable energy. They still use what African Women in Energy and Power (AWEaP) President Bertha Dlamini terms "detrimental" sources of energy.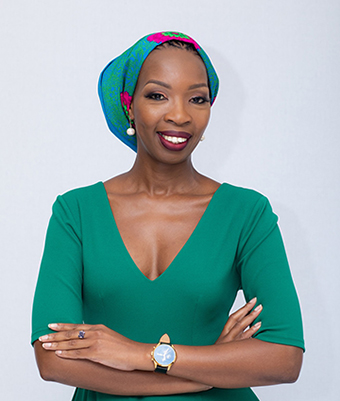 "When people have access to electricity," she told By Sparks Electrical News, "they can enter into enterprise and connect to information which allows them to stimulate micro economies by finding solutions to daily challenges."
She says the participation in Africa of women, youth and people living with disabilities in the mainstream economy leaves much to desire: "The continent has not industrialised to its full potential. Access to energy is a key driver to industrialisation. Foreign direct investors look to the availability of reliable energy supply to determine their investments".
When women and youth are empowered to participate in the energy sector, the possibility of finding electrification solutions for the continent increases. "When these solutions are found, we will start to see more enterprise on the continent. People will generate income which will enable them to access quality health care, education and decent housing while they become part of the mainstream economy."
She says her driver for participating in the energy space and advocating for an inclusive energy sector is the dignity that access to electricity affords to the people of this continent.
The idea of women participating in any economy usually evokes images of women working as receptionists or participating in other, non-technical areas. "The truth is, there is an emergence of women and young people who are taking STEM (science, technology, engineering and mathematics) related courses, who are graduating from engineering schools and who can participate in sophisticated systems and solutions across the value chains of energy generation, transmission and distribution."
She says she founded AWEaP with the vision to orientate women on the opportunities that exist across the value chains of the energy industry. "It is my belief that, when people don't know how an industry is constructed and how it functions, they'll never understand the entrepreneurial opportunities within it.
"My aim is to rally women from an expert perspective, to articulate how each value chain is constructed, and to speak theoretically and practically about how utilities and power users are procuring products, services, systems and solutions from the market so that women can see the hidden entrepreneurial opportunities within each vertical of the value chain."
Personal journey
Dlamini transitioned into the energy sector in 2012, through a partnership with an engineering consulting firm.
"That was my introduction to the full value chain of energy generation, transmission and distribution. It helped me to understand both Eskom's construct and its role both in South Africa, and in the region."
She says that, as a service provider to Eskom, she gained an appreciation for the utility's achievements in terms of the technology built and the intellectual capital required to build such technology, as well as for the capacity to deliver power on large scale. She was also introduced to the network of some 177 municipal electricity utilities in South Africa, all of which are licenced to distribute electricity.
"I learnt as I provided my services to the clients. I immersed myself in the journey of learning and understanding the sector and the opportunities that exist within it, as well as the dignity that the sector can provide to women in Africa."
She says neither renewable energy generation technologies nor the Fourth Industrial Revolution (4IR) can take place in a vacuum.
"There is a strategist within the utility and a service provider in the market and, together, they realise the solution. Therein lie entrepreneurial opportunities across multiple verticals. If we don't create awareness of these, then women will have no opportunity to participate in the sector."
Webinars
AWEaP therefore creates awareness by means of webinars where industry experts speak about the construct of their sectors, and on how they provide products, solutions, systems and services to their sectors. This enables women engineers who have never run businesses to recognise their own capability and to realise that they can learn entrepreneurial skills and provide services.
"This way, women entrepreneurs in other sectors who wish to diversify into the energy sector will start to understand where the existing and emerging opportunities lie, especially when you look at how sectors are decarbonising and looking for new technologies. These sectors are decentralising for universal access to electricity and are looking for new suppliers. They are digitalising systems, and are therefore looking for new solutions."
If this knowledge is not made accessible to women entrepreneurs, says Dlamini, then "we will still be talking about the disparity in the energy sector twenty years from now, about how women do not occupy senior and technical positions in the sector, and about how women do not take advantage of the business opportunities that exist within the sector".
AWEaP's main focus over the last two years has therefore been around creating awareness and sensitising women to this emerging opportunity.
"We educate women on what woman entrepreneurs need to run successful energy businesses, as well as on aspects such as the available support; where to access technology; what policies to be aware of; how to become a vendor to municipalities and how to ensure that they comply with the requirements for a chance to succeed when they bid on projects.
"During our webinars, we talk about building networks, obtaining membership with industry organisations, creating a support system and taking the initiative to build an ecosystem. We also talk about how to become a channel partner to original equipment manufacturers in order to trade technology that is in demand in the market as a way to enter the market.
"We are committed to breaching this information gap and making the electricity sector less daunting to women entrepreneurs while encouraging them to come onboard and explore entrepreneurial opportunities in the sector, since they don't see many women as role models in the sector."
Barriers to entry
Dlamini ascribes the barriers of entry largely to the capital-intensive nature of the energy sector.
"Energy projects are high-risk and very technical, and access to intellectual property and technology is a challenge, as is access to finance and skilled resources in the verticals within the value chain."
She says the REIPPP (Renewable Energy Independent Power Producer Procurement) ) programme in the South African alternative energy sector is an auction-based programme whereby independent renewable energy producers submit bids with tariffs per kWh, in response to government calls for tenders. "However, entrepreneurs need finance to develop their projects to the point where they can guarantee tariffs and succeed in the market."
She refers to President Ramaphosa's recent announcement that 40% of public procurement spend in South Africa shall be designated to women-owned businesses. "This is a deliberate effort from the highest office in the country to ensure that women-owned businesses are able to secure projects."
She says African women are world leaders in terms of entrepreneurship as some 27% of women on the continent are involved in entrepreneurship while around 58% are involved in early-stage entrepreneurship.
"Without a supportive ecosystem that avails access for women to skills development, finance and the market, we are relegating 50% of human enterprising potential to grassroot level trading instead of taking that entrepreneurial momentum and supporting it as part of the industrialisation of the continent."
AWEaP
AWEaP's role is to provide access to credible market information by "rallying the ecosystem of industry experts": "We don't have all the answers but we have access to networks and are consistently building new networks with local, regional and international companies and organisations.
"We also encourage women to attend our webinars with the intention to identify where they can participate in the energy sector.
"Once they achieve this, we encourage them to 'own' their journey of participation. In this sector, there is no-one to spoon feed new entrants. You have to do the research and invest in your growth by attending the webinars and engaging with the sector. New entrants should also be willing to try, fail and try again, for that is the nature of entrepreneurship."
AWEaP is building an acceleration programme aimed at fast-tracking the participation of women in the energy industry.
"We are raising funds for that programme, which is currently in its concept phase, but we are happy that a number of leaders in the market have expressed interest to partner in the development of the accelerator." She says this accelerator will ensure that women in energy are given the requisite business acumen to succeed in the industry.
Business acumen, as opposed to technical skills, is gained by interacting with those who have successfully delivered energy projects in the past. They possess insights through their lived experience on the risks inherent in energy projects, on approaching OEMs and financiers and on how to package projects, enter into partnerships and safeguard your share of the value proposition."
AWEaP is also rallying partners to create an online directory of women entrepreneurs in energy. This, too, is still in its planning phase as AWEaP is a non-profit organisation dependant on sponsorships and grants.
"We aim to create a broad net of support for women entrepreneurs in energy, and we are rallying industry stakeholders to support us so that we can deliver tangible value to industry and to women entrepreneurs."
Message to women entrepreneurs
Dlamini's message to women entrepreneurs wanting to enter the energy sector is, first and foremost, that their participation in the sector is their own responsibility. "Take the initiative to research and understand the electricity value chains: generation, transmission and distribution. Study the verticals that you are interested in. Connect with industry associations and research institutions active in those verticals. Also connect with multinational companies that supply products, services, solutions and systems in that sector.
"Make it your mission to understand the construct of the energy sector so that you can identify areas that resonate with you and your business interest. It is possible to be an entrepreneur in the energy space when you immerse yourself as a student of the sector, but you will need people to support you on your journey. There are huge opportunities in Africa's energy sectors. If the continent is only 50% electrified, then be part of its full electrification."
She says the successful participation of women, youth and people living with disabilities in the power sector is a multi-stakeholder mission as no single stakeholder can succeed in integrating these designate population groups successfully alone. "if we don't work together, as a collective, we will not see an inclusive energy sector".
"This mission calls for OEMs, IPPs, financiers, government departments, academic institutions, industry associations and specialist consultants to cooperate and support women in the African energy sector – and not only in the last mile as providers of residential solar systems.
"Upstream the value chains, it is our mission to ensure that we see a representation of women as directors, chairpersons, CEOs and as entrepreneurs. This is the only way we will see Africa in a different light."
Enquiries: www.aweap.africa