Load shedding is a daily reality in South Africa, and is not only affecting businesses and essential services, but all of us in our homes. Riaan de Leeuw, VP for IT Division – Anglophone Africa at Schneider Electric, says it is therefore crucial to protect our homes and businesses against sudden loss of power or surges.
"This is particularly true of small to medium-sized businesses, which are more at risk due to their limited ability to maintain security and generate revenue during downtime," he explains. "And while many people are turning to generators to get them through load shedding, soaring petrol prices mean this is an expensive and not very eco-friendly way to go. However, for both homes and businesses, an Uninterrupted Power Supply (UPS) can protect against downtime," he adds.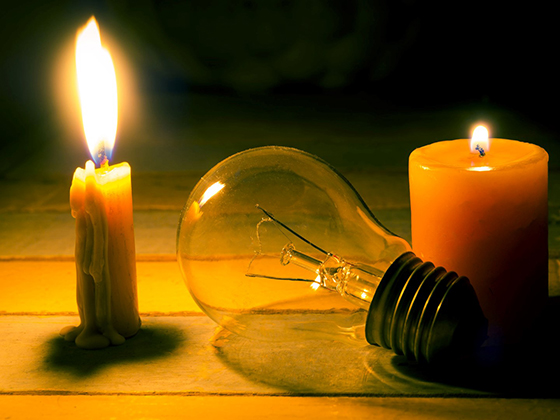 UPS solutions protect and save the electronic equipment we rely on so heavily, and are scalable according to different needs, says de Leeuw. For example, a UPS for basic home use will allow a WiFi router to run, cell phone chargers to operate, and the safe shut down of a single PC, below 500 W.
"For advanced home, or basic small office use, there are solutions that will enable a TV and/or decoder or game console and surround sound to run. Users would also be able to keep the lights on if connected to the DB board, and between 1000 and 3000 W. In this instance, runtime would depend on additional external batteries and physical load."
For a basic small or home office, there are solutions that will allow between one and five PCs to run, with monitors and the router or switch to allow connectivity. He adds that it is advisable to connect printers to a UPS due to power spike during start-up. "Again, users could run between 1000 and 5000 W, depending on extra batteries and the physical load."
There are also solutions to cover advanced small to medium use, which would include one to 20 PCs with monitors, the server, router or switch, and lights if connected to the DB board. "While you would have between 5000 and 20 000 W, the same rules apply in terms of batteries and load." According to him, UPS offers guaranteed power protection for connected electronics, which ensures businesses can keep their doors open and maintain contact with partners and customers. "Remember, keeping Wi-Fi up and running rather than having to rely on cellular data during load shedding gives you a better chance of staying online, for longer."
"Should power be interrupted, or fluctuate outside safe levels, a UPS instantly provides clean battery backup power and surge protection for sensitive equipment, giving enough time to safely power down non-essential devices and keep critical business operations up and running. It will also provide battery backup power and protection for equipment such as TVs security systems, gaming consoles and mobile devices."
"When selecting the right UPS solution for your needs, consider that a UPS should have an output watt capacity 20-25% higher than the total power drawn by any attached equipment," cautions de Leeuw. "Moreover, runtime is important, giving an indication as to how long an Uninterrupted Power Supply will be able to power its attached equipment in the event of a power disruption." Lastly, he advises to test all equipment by unplugging the UPS periodically to make sure all attached equipment stays powered.
Enquiries: www.se.com/za