We have been through quite a bit this year. It has been 12 months to forget, yet the effects of the global pandemic we have lived through will be with us for years.
As 30% of building materials are produced in China, and stone and glass are produced in Italy, the fact that both countries were hard hit in the first quarter of 2020 had an impact on the construction industry. Throughout the pandemic, construction companies have reported shortages and home buying has declined around the world. Consumers have become less brand loyal and more focused on procuring building materials, while some materials, such as plexiglass, have seen large increases in demand due to social distancing guidelines.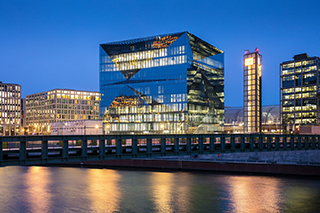 Demand for housing is predicted to stay flat and entry-level homes will affect profits and margins. Additionally, the housing cycle may peak leading to less growth from new homes, which will lead to fewer materials used per home and fewer premium products installed.
Additionally, the COVID-19 pandemic has led to reduced construction and purchases of new homes. Despite decreased demand, housing prices did not budge amid the pandemic. Millennials have shifted away from buying premium building products towards mid-priced choices. One upside is that with many people downsizing, the renovation market could see a surge.
From a lighting standpoint, we at Lighting in Design have used the past few weeks to discuss the lighting industry outlook for 2021 with a number of our advertisers and contributors. Take a look at the article on page 4 for some eye-opening insights.
Elsewhere, we feature two local projects which have used lighting as a central part of their design – the Capitec Bank headquarters in Stellenbosch and Ninety One, offices in Menlyn Maine, Pretoria – as well as a smart lighting project in Berlin, Germany. Finally, we explore the lighting needs of the post-pandemic office.