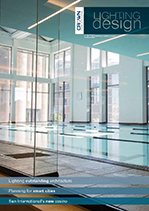 In his article, Contemporary trends in lighting design, Paul Pamboukian makes the point that the lighting industry is relatively young. When we consider this, and the fact that for much of lighting's 130-odd year history the incandescent lamp was the prime light source, we can only be amazed at the transition of the industry in the past twenty or so years. As Pamboukian says, like a whirlwind, the solid state revolution has changed our lives.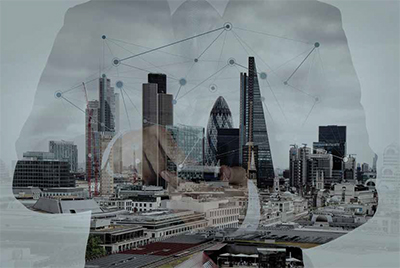 Not only in the illumination of buildings and homes. Public lighting plays a role in smart cities. Because it's already installed where people live, work, play, and travel, it can serve as the backbone for a common services management infrastructure. LEDs are semiconductors and easily linked to cameras, sensors, microprocessors and wireless communications. The spectrum of applications ranges from allowing LED lights to be individually monitored and adjusted, to using them to transmit site-specific data on weather, traffic, air quality, noise levels, etc. Since every lamp is an independent hub and a digital link, LED can revolutionise a city.
Lighting and the control thereof can be used to improve people's health – by bringing movement of colour into a lighting installation, one can improve the working conditions of people who work in environments where there is no natural light. On the entertainment front, casinos specifically, lighting effects and light synchronisation are designed to keep the energy and vibe continuously emotive. Different colours and contrasts subtly change the atmosphere; chromotherapeutically stimulating a variety of feelings, moods and emotions and disrupting circadian cycles to keep people awake and stimulated. It all depends on the effect you want to achieve!
The point is, to keep up we have to keep current. In his article, LED development in Africa Randal Wahl says it is all about evolution. If we do not evolve and embrace technology, we will cease to exist.
For all the massive shift in technology, lighting design per se has not really changed and according to Pamboukian, Richard Kelly's principles still apply, i.e., Focal Glow (make it easier to see), Ambient Luminescence (make surroundings safe and reassuring) and Play of Brilliants (stimulate the spirit). He says lighting practitioners tend to be involved with the technology of light, the means to an end. But the end is still applying light for people and for biological life. Lighting inspires us, it inspires attention, but it also wakes us up and gets us feeling, 'this is fantastic!' Using all the technology available to us and applying lighting design principles, regardless of the application, this is what we should be doing with all our projects, our interior and exterior.