Editor's take: In this edition of Modern Mining, the editor discusses the worrying nature of the lack of exploration investment in South Africa. There is talk of government's target to lift mining's contribution to the country's GDP from the current 8% to 10% in the near term. In our view, this remains a pipedream, until issues that are known to be hindering competitiveness and investment into the sector are addressed. In an environment where reserves are depleting, mining exploration can be the catalyst for future economic growth and business opportunity.
The lack of investment in new exploration projects in South Africa is worrying. According to data from S&P Global Market Intelligence, South Africa's exploration budget decreased from US$404-million in 2007 to US$87-million in 2017.
As you will see in this edition of Modern Mining, South Africa's mining exploration has declined from representing 2% of global exploration historically to less than 1% today. Geological database quality also lags behind other jurisdictions, a factor considered to deter mining exploration.
In order to overcome this challenge and put South Africa in a better position to encourage exploration investment, a recent report by Boston Consulting Group (BCG) suggests that a comprehensive exploration growth strategy is required. It should revolve around remapping high potential geographical areas, improving the quality of the geomapping platform, and encouraging risk capital through a flow-through share scheme similar to the Canadian model.
One of the stumbling blocks of mining investment in South Africa are the regulatory hurdles. Red tape remains an ongoing issue for many businesses, but one that is particularly well-documented in the highly regulated mining industry. To provide context, during Mining Indaba Virtual, Minerals Council CEO Roger Baxter revealed that more than R20-billion of potential investments in South African mining projects by members of the Council was tied up in regulatory hurdles, a position that undermines the industry's ability to increase its productivity.
South Africa, therefore, should rethink its regulatory framework to enforce regulation in a much more permanent, stable and predictable manner. The global best practice approach for this is to legislate regulatory requirements and to leave as little administrative discretion as possible in regulatory requirements.
On the Cover:
JMH Equipment reports that its Soosan CSM range of hydraulic crawler drills, previously JUNJIN CSM, has proved to be popular among some of the biggest mining contractors in southern Africa due to its competitive pricing, durability and ease of maintenance. The company's complementary aftermarket drifter spare parts for all major OEMs' drill rigs also offer mining contractors a cost-effective, yet quality alternative.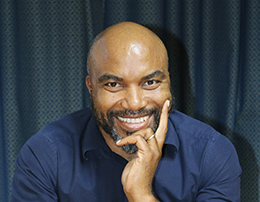 At the heart of Venetia's transition to a mine of the future
To successfully transition from surface to underground mining and to establish a mine of the future at Venetia, De Beers has adopted an operational readiness framework to enhance the transformation of people, processes and systems.
First blast at East Manganese
Having opened the first box cut at the start of September last year, diversified mining investment group, Menar, recently undertook its first blast at East Manganese, the company's first manganese asset located near the Northern Cape town of Hotazel in South Africa.
Priority actions to improve mining competitiveness post COVID-19
In order to turn around the South African mining growth trajectory and rebound stronger from the COVID-19 crisis, a set of collaborative actions are required from all key stakeholders, including government and labour. Speaking to Modern Mining, Lucas Chaumontet, MD and Partner at Boston Consulting Group's Johannesburg office, details eight primary actions for government and industry to improve mining competitiveness in SA post COVID-19.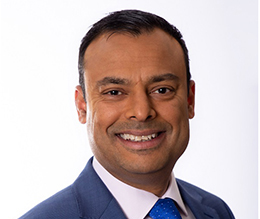 Mining – a bull sector within a bear market
While the overwhelming majority of global industries and economic sectors have found themselves under severe pressure over the past year, the mining sector has largely bucked this trend. In fact, Nedbank's Nivaash Singh tells Modern Mining, the global commodities sector is positioned as a 'bull sector within a bear market', seemingly immune to the widespread havoc being wreaked in most other sectors by the COVID-19 pandemic, offering unique opportunity for African mining.
Dump truck with AC/AC drive system arrives in SA
Featuring an AC/AC transmission drive system by General Electric and Belaz, the Belaz-75311 dump truck from Mynbou Rigs Afrika is ideal for transporting loosened rock at open-pit mines.
Undercarriage sets and components direct to the end user
With a dedicated team of over 1 300 professionals located around the world, Italtractor ITM supplies components directly to capital equipment OEMs, as well as to a global network of dealers and distributors, enabling end users to obtain the parts they need timeously and efficiently.
Opencast contractors reminded about bargaining council
The trend for opencast and surface mines to increasingly outsource mining and infrastructure activities has drawn in a number of new players – many of whom may not be aware that they have fallen into the jurisdiction of the Bargaining Council for the Civil Engineering Industry.