Diversified miner, Sibanye-Stillwater recently achieved second place in Innocentrix's 2021/2022 South African Innovation League awards. The Group competed in the Large Organisations category.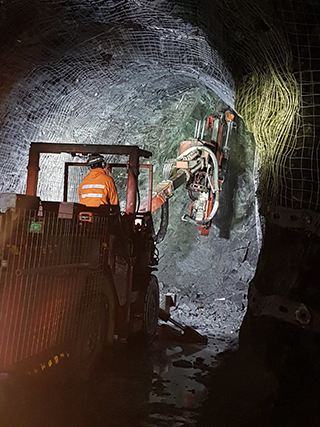 The SA Innovation League is a collaborative initiative between Innocentrix, the Milpark Business School and the Da Vinci Institute's Technology Top 100 (tt100) Awards, which assesses organisations' innovation management strategies and practices. At the 2021/2022 league, the approach, for the first time since inception in 2014, aligned with the series of ISO/SANS 56002 Innovation Management Standards, incorporating seven elements considered key to growing and manage innovation capability in organisations together with eight innovation management principles, advocated by the guiding ISO/SANS 56000 Innovation Management series of standards.
The SA innovation League awards are determined through a two-stage process in which finalists are selected based on self-assessment and are then assessed by a panel of innovation experts in line with the ISO/SANS 56000 series of standards.
Sibanye-Stillwater's innovation strategy is focused primarily on creating a diverse and inclusive innovation environment in which we can harness the collective intelligence of our organisation in pursuit of solutions to deliver superior value to all our stakeholders. Our strategy is further enabled by multiple ongoing and recently initiated internal and external innovation initiatives, including:
Our continuous innovation processes
Our continued support of fundamental and applied research and development through our partnerships with the University of Johannesburg and the University of the Witwatersrand, home to the Sibanye-Stillwater Digital Mining Laboratory
Our continued support, in partnership with the broader industry, of the Mandela Mining Precinct
The launch of the iXS programme, a technology incubation programme and development fund specifically focused on South African technology development
Enhanced internal and external digital enablement capacity and capability
Chief Executive Officer (CEO) of Innocentrix, Henra Mayer, commented on the achievement, "Sibanye-Stillwater is a prime example of excellent innovation management with a focus on key enabling practises that will ensure that they stay at the edge. An inspiring company that is building an innovation premium every day and a company that makes the innovation community proud"
"We are pleased to be recognised in this manner for our broader innovation strategy and initiatives. More so, that we excelled against some of South Africa's most innovative organisations in industries which generally are associated with innovation more than the mining industry", Neal Froneman, Sibanye-Stillwater's CEO, concluded.