An expert panel comprising Coenie Vermaak, chief executive of Electronic Toll Collection (ETC); Bongani Mankewu, executive director of the Infrastructure Research Development Centre and Mesela Nhlapo, CEO of the Railroad Association, discussed 'Transforming Africa – Africa's transport and logistics infrastructure – The prospective business opportunity', on day two of Infrastructure Africa 2018, which took place recently at the Sandton Convention Centre in Johannesburg.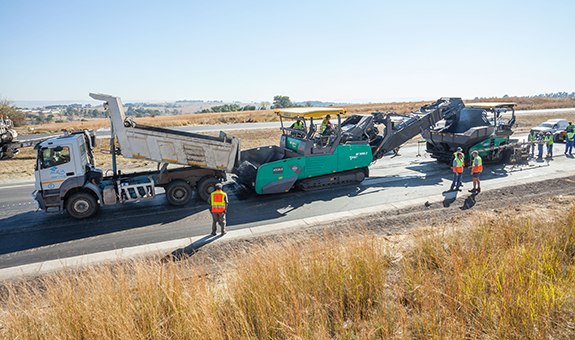 Mankewu opened the panel discussion by stating that South Africa should have created a sovereign wealth fund back in 1994 and that not having done so represented a lost opportunity to accelerate infrastructure development in the country.
"For us to industrialise, we need to create demand. There is a relationship of supply and demand in this country, but we are struggling to create the necessary demand," he said.
A key theme for Mankewu was the mobilisation of finance. "We are not mobilising our own financing in Africa," he lamented. "The best mechanisms to finance infrastructure, which leads to industrialisation, are insurance and pension funds. Institutional investments are long-term. We can mobilise our own finance by transforming our approach," he said.
Unlike South Africa, most countries in Africa have no facility to collect pension funds. He added that the African Development Bank had established the Africa Infrastructure Fund, which includes a mechanism to mobilise finance on the African continent.
"The private sector has to teach government about the ability to mobilise finance," he suggested. He believes that infrastructure spend is not an expenditure item, but rather an investment item. "Infrastructure must be used to generate revenue for a country."
Nhlapo said several infrastructure opportunities were available in Africa. However, how the country went about accessing them presented it with challenges. She believes businesspeople in South Africa need to change how they do business.
"We can't wait for business to come to us. As a country, region and continent, we need to decide exactly what we want and then invest in achieving that," she said.