Malaria, for example, is among the world's deadliest diseases. An ancient ailment, it still killed nearly half a million people in 2015 – despite modern medical treatments and disease management strategies.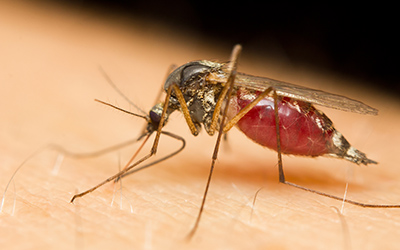 Now scientists have identified a few ways genetic engineering could defeat malaria once and for all. By altering the genetic code of mosquitoes to stop malaria transmission, then using a technique called gene drive to make sure those alterations spread throughout infected mosquito populations, researchers believe they could end the disease.
This is not merely a theoretical construct. In labs, experiments have shown early promise, and now a model proves the viability of using genetic engineering in mosquito populations to eliminate the disease.
Researchers from the Institute for Disease Modeling, Oxford and the Imperial College of London decided to use mathematical modelling to test how these methods might fare in real world situations in sub-Saharan Africa. The results were optimistic, they say. "Malaria elimination would move from aspiration to a rapidly implementable track, saving millions of lives and freeing up many billions of dollars in global health resources to solve other challenges," the researchers wrote.
Relying on epidemiological data such as rainfall, mosquito population and disease transmission rates, they simulated the effect of different types of genetic modifications on both local mosquito populations and malaria transmission. They found that each approach has a range of successful parameters that would succeed in removing the transmission potential of the targeted species in even the most challenging settings.
In all of their models, under the right conditions, disease-spreading mosquitoes were basically eliminated from wild populations over several years. The modelling also suggested which conditions might give each strategy the best chance of success.
While the research is still years away from being implemented in malaria prone areas around the world, a genetically engineered solution to a disease that kills millions annually will radically change the lives of the populations of 91 countries and territories that battle the disease on a daily basis.