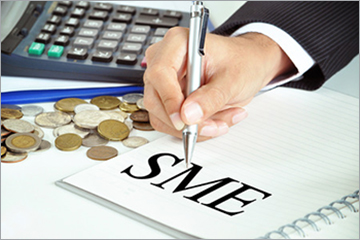 The average invoice is paid 10 days late in South Africa, and 14 days in the UK, according to the study. The report says that South African and UK businesses agree on the main culprits of late payments: that customers are also waiting for payments themselves, and a lack of consistency on payment terms. The difference, however, is the effects of these late payments. In South Africa, small businesses hold late payments responsible for cash flow issues and reduced morale, while in the UK a reduction in productivity and a loss of money are the main concerns.
Despite government's creation of a ministry tasked with helping SMEs, these findings indicate that being a small business owner remains a tough job. Recently, AHI South Africa president Bernard Swanepoel challenged owners of big corporates and government to pay invoices on time.
This challenge was issued during his welcoming address at the AHI SME Indaba, and was followed by a challenge to SMEs themselves, to create jobs.
According to Business Unity South Africa, the number one barrier for many SMEs was access to skilled staff. However, that organisation has also found that a quarter of small, medium and micro enterprises were able to afford the minimum wage, but three-quarters of SMMEs are going to struggle to pay it.
While these facts paint a bleak picture for SMEs in a beleaguered economy, organisations seem to be lining up to help their smaller cousins. Xero has launched the chasingpayments.co.za platform, with helpful advice, tips and tools that will help improve cash flow and end problems associated with late payments. Finfind, an online solution for start-ups and small businesses to access finance, is actively promoting its solution.
So while South Africa fights its way through junk status, mass unemployment and political upheaval, the country's small businesses have to contend with the extra problems their size creates. On the flip side, SMEs have long been heralded as the solution to many of the country's problems by virtue of creating jobs and bringing more money into the economy.
One thing seems certain at this stage – SMEs are damned if they do, and damned if they don't.
Image credit: Copyright: kritchanut / 123RF Stock Photo