Canada's largest cryptocurrency exchange is unable to access millions in digital currency following the sudden death of its founder. The company, Quadriga, has filed for creditor protection as has not been able to locate or secure its cryptocurrency reserves since founder Gerald Cotten died in December.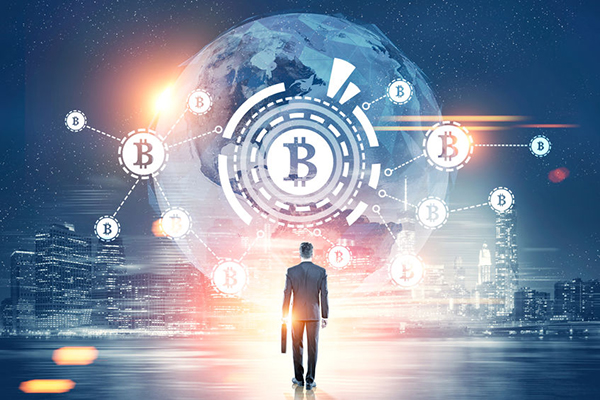 The reason for this is that no one has been able to break the encryption on his laptop, and he was reportedly the only one with the appropriate passwords to access the reserves. In court documents filed with the Nova Scotia Supreme Court on 31 January, his widow, Jennifer Robertson, says the laptop on which Cotten carried out the company's business is encrypted and "I do not know the password or recovery key". "Despite repeated and diligent searches, I have not been able to find them written down anywhere," the affidavit states.
Cotten reportedly died of complications from Crohn's disease after visiting India with his wife at the end of last year. Considering that the majority of the cryptocurrency was kept by Quadriga in a "cold wallet" or "cold storage", which is located offline and used to secure cryptocurrency from hacking or theft, and that the encryption on Cotten's laptop has been so strong that an investigative company has not been able to break it, it is highly unlikely that he would have been lax enough to leave the passwords lying around.
However, the situation has resulted in a number of people speculating that Cotton's untimely death – at the age of 30, from a disease that infrequently results in death – is a scam, and that he has stolen the money. "There has been a significant amount of commentary on Reddit and other web-based platforms about the state of Quadriga, Gerry's death (including whether he is really dead) and missing coins," the widow's affidavit states.
Some Reddit sleuths and cryptocurrency researchers claimed to have looked into Quadriga's holdings and found activity from accounts only Cotten had access to after the company said he died, despite the fact that his widow provided the court with a copy of his death certificate. Some reports state that he filed a will just 12 days before his death, fuelling the speculation. In the meantime, the company has filed for creditor protection.
Currently, the company has 363 000 registered users, of which 92 000 have account balances owing to them in cash or cryptocurrencies, and there is very little legal precedent (or regulation) to give them any hope that they will get their money back. In fact, Quadriga's users experienced problems almost a year before Cotten's death, when Canadian bank CIBC froze $26 million worth of assets after finding irregularities with payment processing.
A 2018 Ontario Superior Court of Justice document says $67 million worth of transactions ended up improperly transferred into the personal account of Costodian Inc, the payment processor. Quadriga alleged the bank was wrong and only targeted the exchange because of mistrust of virtual currencies and called fears "that there must be shady dealings afoot" offensive and unsubstantiated.
Whether Cotten is sitting on a beach somewhere waiting for his wife to join him after the drama has died down, or he really is deceased, the Quadriga scandal has thrown a spotlight on the need to regulate cryptocurrencies. It's also providing a host of armchair detectives with a mystery to solve. If Cotton has scammed Quadriga customers, there is a high probability that the online community will uncover it before the authorities do.