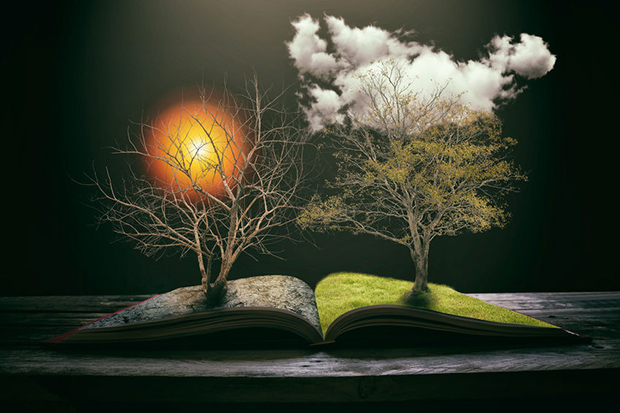 While hot summers are great for the beach, they can be dangerous. Firefighters in Spain spent days battling a major wildfire that probably started after a heap of manure self-ignited because of the heat. Around 10,000 acres of forest and other vegetation were affected by the blaze near Tarragona in the country's north-east, according to the Catalan regional government.
Extremely high temperatures are also a cause for concern for the elderly and children, as they struggle to regulate their body temperatures in extreme heat or cold. However, when it starts getting to about 40 degrees Celsius, even healthy people are at risk. In a 2003 heat wave in France, 14 000 people died.
While the current European temperatures might not seem too high to those of us used to the mid-30's in summer, they are way above the region's seasonal averages. And since most of Europe's infrastructure and cities were designed to keep heat in during the winter, heat is prevented from escaping in the summer, making the heat wave even more dangerous.
It's a problem that's only going to get worse, because more people are moving into cities. According to the United Nations, 55% of the global population currently lives in cities. By 2050, that number will likely rise to 68%. Temperatures will also continue to rise as global warming accelerates.
Researchers have linked the European heat wave with global warming, concluding that it could not have happened without anthropogenic, or human-caused, climate change. Such events could occur yearly if global temperatures rise 2 degrees Celsius above pre-industrial levels by 2100. If global warming is limited to 1.5 degrees Celsius, though, such events would only happen every two out of three years, the researchers found.
The research was conducted by an international consortium called the World Weather Attribution Network. Following the 2003 heat wave in Europe, the consortium has measured every extremely hot period, and drawn its conclusions from the collated findings. This year, they measured record temperatures at 1.5 kilometres above the Earth's surface, getting readings of 25.5 degrees Celcius.
And Europe isn't the only part of the world dealing with dangerous heat levels. India and Pakistan have been suffering since mid-May under one of the longest-lasting heat waves in their recent history. In June, temperatures in New Delhi soared to 48 degrees Celcius, the highest ever recorded for the month in the Indian capital. By June 21, at least 180 people had reportedly died from heat-related causes.
According to the French Meteorological Society, The number of heat waves in France has doubled in the past 34 years, and is expected to double again by 2050. Some cities have therefore started preparing for the fact that climate change is going to result in more frequent – and hard-hitting – heat waves. Paris, for example, has implemented a special heat plan designed to give its inhabitants relief. The plan was devised in the aftermath of the 2003 heat wave, and the city set up public cooling rooms in municipal buildings, put mist showers in the streets and kept parks and swimming pools opened longer than usual.
However, Europe today is not prepared for the warming of the world. As the length, intensity, and frequency of heat waves rises, scientists, architects and urban planners are desperately trying to find other ways to cool buildings and streets. Creating more parks, green roofs and vertical gardens is one way to bring some relief. According to the Environmental Audit Committee, the surface temperature in an urban green space can be as much as 15 to 20 degrees Celsius lower than that of the surrounding streets, which makes the air temperatures 2 to 8 degrees cooler. Beating the heat therefore may well require Europe's oldest cities to do some drastic remodelling.