It seems that not much has changed since the book was written in 1859. These sentiments are just as appropriate to the decade now coming to a close.
The past 10 years have seen many scientific breakthroughs, massive political changes across the globe, and unprecedented technological disruption. Ten years ago, Steve Jobs introduced the world to the iPad, Yahoo outperformed Google in the stock market, and AI was a concept more likely to pop up in dystopian science-fiction movies than in everyday life.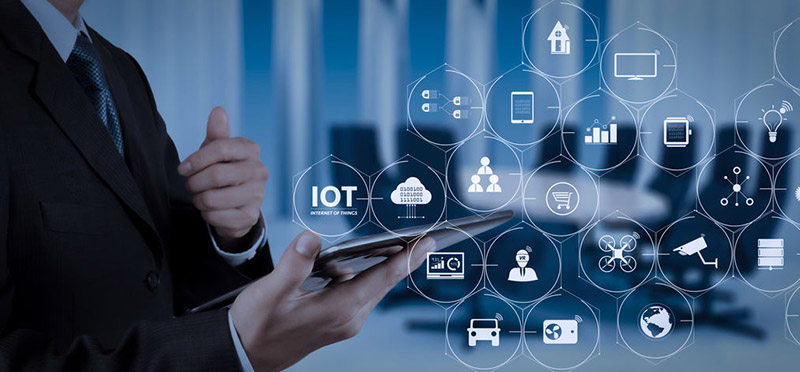 Today, we're asking smart assistants to order us pizza, welcoming robots into our homes, plotting missions to Mars, using technology to solve cold cases and preparing for self-driving cars. We're tethered to the smartphone as the remote-control of our lives and are increasingly concerned that AI will take over our jobs.
Sadly, the 2010 edition of the venerable Encyclopedia Britannica, all 32 volumes of it, turned out to be the last. However, untold barroom arguments or dining room debates can now be settled on the spot: Wikipedia is consulted more than 240 million times daily.
Smartphones may have been invented before 2010, but they have arguably been the defining technology of the last decade. If anything has made phones such an essential part of our lives in the last decade, it's the apps that run on them. Since the iOS App Store and Google Play launched in 2008 with what seemed like mostly novelty titles, they've grown to include millions of choices that help us communicate, meet new people, listen to music and kill pigs with birds. There are even apps that tell you how much time you spend using other apps.
Today some 5 billion smartphones are in use around the world, according to Canalys Research. The total number of internet subscriptions has soared to 7.2 billion globally from 1.3 billion in 2010, with the vast majority of these being mobile subscriptions.
4G LTE wireless networks enabled the smartphone revolution, unlocking new capabilities through high mobile internet speeds and giving rise to mobile streaming, hotspot tethering, and real-time apps like Uber, which was just getting started in 2010. In 2010, there were no mobile banking apps — the first appeared in 2011. Today, many people bank only on their phones.
Social media was similarly revolutionised by the constant connectivity smartphones brought with them. In 2010, social media was dominated by people poking other people on Facebook through their web browsers on their PCs. Instagram and Pintrest only launched that year, and Snapchat and Tinder were just rough ideas. Today, the endless scroll on Facebook, Instagram, Twitter, and other social media apps consumes 34 minutes of every U.S. adult's day, according to Nielsen.
Smartphones can even be said to bear some responsibility for the way our viewing habits have changed. Being able to watch your favourite TV show on a mobile device, on demand, may have spurred streaming services like Netflix to evolve their offerings. 2010 marked the beginning of Netflix's international expansion, as well as its listing on the New York Stock Exchange, and today it operates in most countries in the world. In fact, Netflix was the best performing stock of the decade, delivering a return of over 4000%.
Thanks to the investments by Netflix, Amazon Prime, Comedy Central, HBO, Cartoon Network and others, the past decade can be said to be another golden age of television. Stranger Things, Breaking Bad, House of Cards, and HBO's Game of Thrones gave us hours of viewing pleasure, not to mention many memorable memes.
While TV viewing isn't often seen as a social exercise, the ubiquitous connectivity and connectedness of the past ten years has changed that too. From worldwide online discussions about TV shows, to viewing parties for anticipated season finales, TV has become another shared cultural experience. Over 1.7 million people from around the world cared enough about Game of Thrones to sign a petition demanding a remake of the final season.
Predictions for the changes the next decade will bring have now begun in earnest, but if there's one thing the past 10 years have taught us, it's that technology will move at a faster pace than anticipated. Only one thing is certain: Technology will keep revolutionising how we live, work, and play, and the world in 2030 will be very different, and still very much the same.