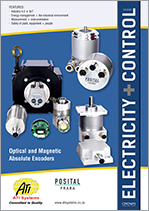 Worldwide the coronavirus pandemic has raised the level of environmental awareness and seen a clear focus on renewable energy and energy efficiency emerging to support climate change mitigation measures and a cleaner and healthier environment.
We have seen the European Green Deal take form and win the commitment of the EU member states to making Europe climate neutral by 2050.
In Africa many countries recognise the need to increase the use of renewable energy sources, to extend access to electricity through distributed energy systems at mini and micro grid scale, and to optimise energy management.
There is a recognition too, that the drive to develop renewable energy, as well as investment in infrastructure, innovation and the circular economy has the potential to boost post-pandemic economic recovery, globally.
In South Africa, the focus for new power generation capacity is primarily on renewables. The procurement of 11 813 MW of additional power supply capacity recently approved by NERSA signals a significant first step in implementing the country's power infrastructure development plan set out in the IRP2019. The IRP2019 envisages 17 742 MW of wind energy, providing more than 22% of the country's total installed capacity by 2030, and some 8 288 MW of solar PV energy, contributing more than 10% of the total energy mix. Own use energy generation installations would add to this.
For the feature on Energy management + the industrial environment in this issue, Electricity+Control interviewed Malvin Naicker, newly appointed MD for Hitachi ABB Power Grids - Sub-Saharan Africa, about the company's vision, its operations, and his mandate to grow the business in the region.
Another leader in power solutions, Cummins, looks at emerging trends in energy management in the growing data centres sector. Significant users of energy globally, data centres are demonstrating effective ways of accessing renewable energy sources and managing energy usage efficiently.
In this issue we also feature Industry 4.0 and the Industrial Internet of Things (IIoT). In something of an overlap, it is interesting to note how digitalisation and digital technologies are increasingly being advocated for effective management of the power grid and distributed energy systems. And how automated control technologies can be put to use – as in the case study of a biomass energy plant on a buffalo mozzarella farm in Italy – to fine tune the supply of energy from the farm to the grid, providing an additional revenue stream for the farm.
Another trend emerging in Industry 4.0 and IIoT sees the development of digital ecosystems where different suppliers are collaborating to deliver the software, services and adaptable technologies that customers need. It seems that collaboration is key to IIoT. This is evident, for example, in the way in which Mendix Industrial Edge services extend Siemens Digital Industries' Xcelerator™ portfolio to help users build customised solutions, enabling them to access the data they need from the factory floor.
In Measurement + instrumentation VEGA highlights the advantages of 80 GHz radar level measurement in the pre-processing of alternative fuels for cement production – a particularly harsh operating environment.
And in the feature on Safety of plant, equipment and people, we see how the current pandemic, despite all its severe negatives, has also spurred innovation. South African company Giantlight has developed new products that use UV-C light to clean the air and surfaces of coronavirus pathogens in any given space. The air scrubber and surface cleaner can be used in industrial applications as well as commercial and public facilities, among others.