DEKRA Industrial, recognised as a leader in inspection services, non-destructive testing, material testing, laboratory services, and asset integrity services, recently marked a major milestone in achieving five million serious-injury-free man hours of operational safety. This achievement demonstrates the global company's leading by example.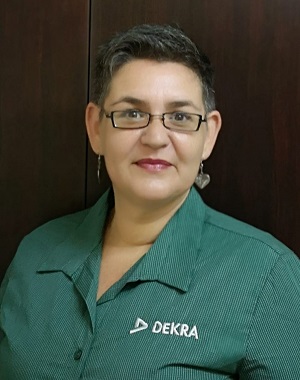 DEKRA Industrial's Health, Safety and Environment (HSE) Manager Carina Brink-Kleinhans, comments: "We really 'walk the talk' at DEKRA Industrial. Our primary purpose is to ensure the safety, health and wellbeing of all our staff and of our valued clients too. This achievement reaffirms our commitment to the utmost safety across the board, on any project or contract we undertake.
"For our current clients, it also offers them the reassurance that we are serious about their safety, and that of their staff and projects. To our future clients, it assures them that the systems we are implementing are practical and effective. In reaching the five million serious-injury-free man hours milestone, we can say we have proved our ongoing commitment!"
DEKRA Industrial achieved the five million serious-injury-free hours target at the end of the first quarter of 2021. Based on the golden safety rules that the group employs worldwide, DEKRA Industrial consistently demonstrates safety leadership. This includes the identification of potential hazards, defining of safety targets and development of effective safety programmes. It also includes implementing clear organisational health and safety standards, and investing in people and training in order to ensure adherence to these on an ongoing basis.
"A great part of our success is that the people we work with are proud to be part of the DEKRA Industrial family. This has a beneficial 'knock-on' effect in terms of their buy-in to our safety culture, and that of our clients. We are open about discussion, collaboration and participation from everyone involved. Our next target is six million serious-injury-free man hours, which we hope to reach by the end of this year. I am confident that our collaborative, innovative ethos will help us get there," says Brink-Kleinhans.
Dekra Industrial RSA is committed to providing professional and innovative safety solutions across a broad range of industries, including power generation, oil and gas, construction, petrochemicals, manufacturing, fabrication, pulp and paper, rail, mining, the steel industry and foundries, in South Africa and pan-Africa. It also offers industry training through the Dekra Institute of Learning.
For more information visit: www.dekrasa.com