The South African Energy Efficiency Confederation (SAEEC) is staging its 14th annual conference on 14th and 15th November at Farm Inn, Silver Lakes, Pretoria.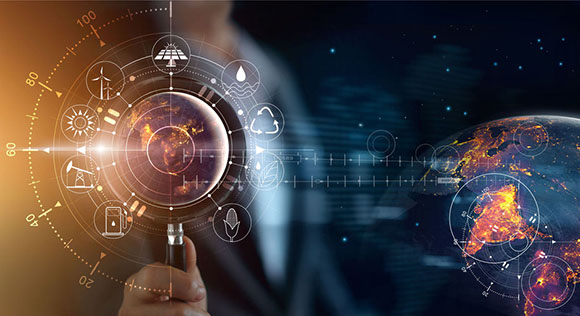 The event serves the energy management, energy engineering, power generation and energy efficiency sectors – in buildings, industrial facilities, and cities – bringing all stakeholders together.
This year the conference offers a comprehensive programme with tracks tailored to municipal utilities, energy services companies and people involved in the commercial and industrial resource efficiency sector. Some of the latest technologies will be discussed as well as new and updated regulations and advances in optimising the use of renewable and alternative energy sources. In addition the conference will address:
combined heat and power, cogeneration, and distributed generation
efficiencies in lighting, HVAC systems, building automation and energy management, and in industrial applications
thermal storage and load management
boilers and combustion controls
among other topics.
The line-up of speakers includes players from around Africa – Ethiopia, Kenya, Nigeria, Tunisia as well as South Africa – and the conference will be attended by leading decision-makers from across public and private sectors, non-governmental agencies, education and training institutions and academia.
Ahead of the conference itself, one of the lead sponsors, the National Cleaner Production Centre of South Africa (NCPC-SA) will be presenting a two-day training programme. This will cover UNIDO's (the United Nations Industrial Development Organisation's) energy performance measurement and indicators. The training programme will run 12th and 13th November, at the same venue.
The NCPC-SA is a national programme of government that promotes the implementation of resource efficient and cleaner production (RECP) methodologies to assist industry to lower costs through reduced energy, water and materials usage, and effective waste management. It is hosted by the CSIR on behalf of the Department of Trade and Industry. The NCPC-SA offers industry a number of self-help tools as well as skills development and training programmes to improve resource efficiencies and sustainability.
The SAEEC 2019 conference will also host the presentation of this year's SAEEC Energy Awards. The awards cover a range of categories to honour the people, projects and companies that have made an impact in advancing the concept, technologies and application of energy efficiency and energy management. The awards ceremony will take place on 14th November.
The 2019 SAEEC Conference will be post-validated for CPD points by the SAIEE, in accordance with ECSA policy.
For more information visit: www.saeeconfed.org.za