Surface mining association, Aspasa, believes that more needs to be done by all stakeholders within the industry if industry-wide "Zero Harm" targets are to be met by 2020.
The Mine Health and Safety Council (MHSC) accepted the undertaking from stakeholders several years ago and has been steadily working with government and the industry to progress legislation and best practices to a point where zero harm is actually achievable.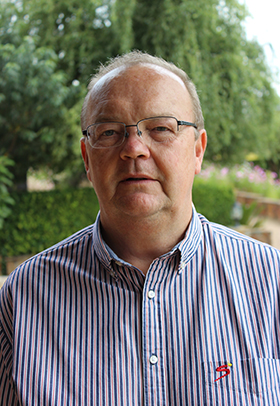 However, with the deadline looming, Aspasa director, Nico Pienaar, says that although safety standards have improved significantly over the years, the same accidents that injured and killed miners 20 years ago are still doing so today.
Leading the way
Speaking at the Mine Occupational Health and Safety Summit held in Benoni recently, he added that the identification and management of these risks is pivotal to achieving zero harm in future. The association is therefore working with members to identify these risks and is actively involved in assisting its members to manage them.
"We are happy to take the lead in this regard and to guide our sector of the industry towards these future goals. Although there had been no fatalities within our membership for the past two years, we are actively assisting to plug some of the failures of the Mine Health and Safety Act (MHSA) as they pertain to surface miners – particularly small mines and quarries," says Pienaar.
"There is no specific provision for quarries and surface mines in the act and as a result it leaves gaps in these operations that may prove costly in future. It's a fact that smaller mines don't have manpower to handle compliance issues and we are therefore acting as a stop-gap to assist with training, risk identification and compliance issues."
Annual audits
"We also conduct annual health and safety audits on all member mines and quarries during which we identify and give corrective actions for the operations to become compliant and we work closely with the Department of Mineral Resources (DMR) to do this," Pienaar says.
Pienaar identifies the Top 10 initiatives that can be taken today to improve safety on any surface mine:
Stop talking about safety – focus on risk

Stop telling! – practice the art of humble inquiry and have real conversations about safety

Don't delegate health and safety to a department

Include all levels of management in all safety discussions

Instil and maintain a good safety compliance culture

Provide real training on safety

Do a gap analysis between how safety is imagined and how it is actually done

Never use safety as a weapon, a threat, a punishment or an excuse.

Managers must be safety leaders, not safety managers
Pienaar encourages all surface mining companies to join Aspasa in its drive to achieve zero harm on surface mines.