Becker Mining South Africa's energy division has been awarded a contract to upgrade the Programmable Logix Controller (PLC) infrastructure at a leading coal producer's underground operations.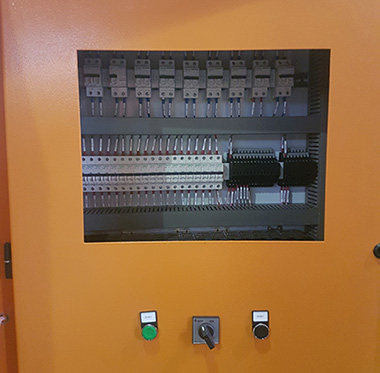 "This project comprises the design, manufacture and installation of 15 different PLCs, where each controller will monitor separate divisions underground. This new system will control the run and stop commands of conveyor belts and also manage safety signals," explains Nico de Lange, Vice President: Operations & Systems, Becker Mining South Africa. "All PLCs will be linked to the mine's SCADA system, with accessibility to control functions remotely from the control room.
"This advanced system, which has been custom-designed by Becker Mining, is expected to enhance productivity, reduce energy consumption and improve safety on the mine.
"The controllers are currently in production at Becker Mining's manufacturing facility in Alrode, to meet the mine's exact specifications. Our project team will be responsible for removing the existing system and replacing it with the new controllers, without any loss of production time to the mine. The Becker Mining team will also carry out the commissioning of the new system."
The new enclosures have front and rear access, with a glass window on the front outer door, for clear visibility of a 17" display fitted on the inner door. These units – with dimensions of 1800 mm height x 800 mm width x 350 mm front depth and 200 mm rear depth - have an IP65 rating to guard against the ingress of dust and water.
Becker Mining's PLC enclosures consist of available technology, including Control Logix controllers, Ethernet communication, digital and analog inputs and relay outputs, Anny bus modules, 24Vdc output relays, Smart Guard safety relays, 24 Vdc / 12 Vdc internal and external voltage supply and fused termination for external connections (inputs; outputs; analogs; supply voltage).
Apart from the design and manufacture of a wide range of electrical products for hazardous and non-hazardous applications, Becker Mining South Africa also offers a repair and maintenance service, to ensure total reliability of equipment in harsh operating environments.
Becker Mining SA's specialist services to the mining sector include energy distribution, communications and automation solutions, mechanical and transportation systems and steel arch roof supports.
Enquiries: www.za-becker-mining.com