By Theo Mashego, Chief Executive at Mbali International
Six years ago, after eight years in corporate, I left to try and build a business in the engineering space. After two years of trading, with close to R1M spent, my partner and I had only two orders to show for the hard work we put in. Funded by Maurice Radebe (Chairman of Sasol Oil) and Jonathan Narayadoo (retired COO of Afrox), having sold the pipedream about building a conglomerate that would also meet their needs to give back and create employment, we were hit by the realities of South Africa's small business environment and the difficulties of new entrants, especially in sectors at the core of the economy.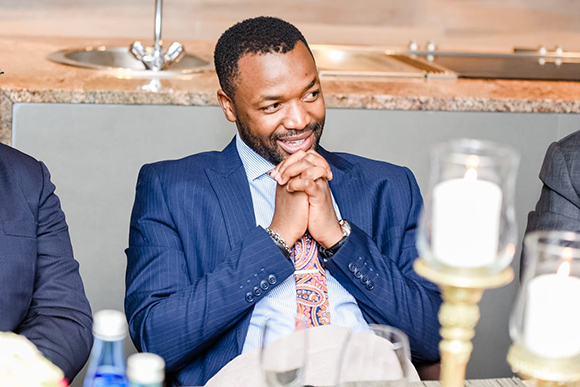 As I was updating my CV and polishing my formal shoes, an opportunity to acquire a financially struggling family-owned business was brought to our attention. The business was in line with what we were doing. It had roughly 12-14 employees and there was a level of risk to their job security. Having studied business, and with the support of Mr Radebe and Mr Narayadoo, we had the business acumen; they had the brand, experience and market. Seeing the potential alignment and wanting to make a difference, including with the issues of unemployment, I raised money through family and friends who, for a small stake in my vison, were willing to fund the business.
Needless to say, the past six years have been the toughest of my life. Not only have I been fighting a fight that I feel I am losing, I have not returned anything to those partners who bought into my dream and vision. To their credit, they continue to support me to date. However, as most reach retirement age, another already in retirement and with the recent impact of COVID-19 on their personal livelihoods, the reality of limited resources is re-emphasised. And like many, we find ourselves with employees that have a lifeline of months at most.
Five years into my journey, I looked at what Sipho and Anna Radebe had built as a family business established in 2006, their accomplishment as Mbali Industrial Solutions, and I also took a look at the business we had acquired in 2014, Unidrive Electric Motors. Realising the synergies we had in the businesses and wanting to grow the businesses into a group of companies that could leverage shared resources, optimisation and supply chain efficiencies, we decided to start a journey to house the companies under Mbali International. With a view to having a group of companies that compete internationally, and not just locally, when the opportunity to buy another previously advantaged family-owned business presented itself, we jumped at the opportunity and closed the deal.
As with various acquisitions, integration became a problem and we found ourselves in a situation where one of our employees joined one of the business's customers and set up the same shop as us. Understanding our abilities and that competition is par for the course, we did not mind the new entrant. However, our new counterparts used our ethnicity to challenge us in the market. Having focused on quality in all our businesses and service offerings, we did not respond in kind, letting our service, HSSE and quality speak for itself. We now find ourselves in a situation where we made another richer by these acquisitions and re-investments in the businesses; we are poorer, as are our beloved employees due to the challenges caused by the COVID-19 lockdown.
South Africa needs to look deep into its small medium and micro enterprise (SMME) relief programmes. This is an opportune time to review the layout, and tough questions need to be asked. There is no question that with this pandemic, like any other economic depression, there will be transfers of wealth. The question is from who to whom; this needs to be interrogated. The Department of Small Business Development (DSBD) should already have put in place an action orientated advisory body representing the different sectors. The face of that body should be the transformation the department would like to see going forward. Regulatory systems driven by the industries should be in place to handle situations like the one we are experiencing. Black-owned companies should not be quoting Steven Biko's, "Black man, you are on your own," at this time.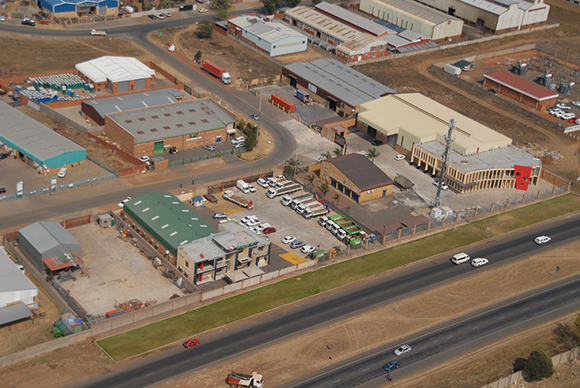 We should really have tough discussions, quickly followed by action as a country and the South African business community. We must be careful; I have observed young professionals currently in business being frustrated to the point of returning to corporate or moving to different countries. Vusi Thembekwayo argues that the South African economy is driven by connections over competence and that, as a result, competence exits the country to economies where competence gives them a chance at a better life. Unless this current administration grabs the bull by the horns and creates a conducive environment to run a successful small medium or micro enterprise, South Africa will remain elusive, and transformation a fantasy.
As a result, competent talent will continue to leave the country, lessening the constructive minority who are able, needed, and willing to start small businesses to create employment. Unemployment will continue to rise and the devastating impact on life of COVID-19 will result in First World countries acquiring more skill, and opening opportunities for some of our skilled labour. This may also result in a situation that where there could be demand for talent, we may have no supply, again having to look at our neighbours for assistance, only to see them later as enemies stealing jobs. Our inability to manage the current situation will lead to even more complex issues in the future.
This is a wicked problem and should be treated as such if we are to address the triple ills of unemployment, inequality and poverty currently deepened by COVID-19.
Enquiries: www.mbalisolutions.co.za