In the October edition of Modern Mining, the editor touches on the need to revisit the licensing regime to unlock mining investment in Africa. That the COVID-19 pandemic has shaken the world in ways not seen since the world wars is no overstatement. We would all agree that no event since World War II has had as extreme a global impact as COVID-19. Apart from the public health crisis, the pandemic is leaving a trail of economic destruction on a scale unseen in generations.
Going forward, the only acceptable response to such a crisis is to pursue a "great reset" of our economies, politics and societies. This is definitely a moment to re-evaluate the sacred cows of the pre-pandemic system, especially in the African mining sector.
The outlook for possible mining investment going forward is encouraging. Mining companies around the world are looking for growth opportunities and Africa, with its wealth of minerals, is a destination of choice for many. Governments, however, need to revisit their legislative frameworks and create an environment that is favourable for mining investment, especially the mining licensing regime.
Looking at the current mining investment, development and production environment in Africa, the legislative framework, especially the delays in granting the necessary mining permits, remains one of the lingering barriers to mining investment.
Governments of resource rich countries across the continent should strive to create an operating environment that is attractive to investment, thus setting their countries up for the much needed economic growth.
On the Cover:
At a time when mine operators are looking at ways to overcome barriers to stay competitive, Hamar Controls' mobile substations offer big advantages over traditional brick and mortar solutions, especially for remote mining projects, pilot plants, fast-tracked projects and plants that may need to be relocated from time to time.
Bagoé acquisition consolidates Perseus's position as a multi-mine, multi-jurisdictional producer
Perseus Mining's recent acquisition of Exore Resources is another step forward on the company's journey to transforming itself into a multi-mine, multi-jurisdictional producer of in excess of 500 000 ounces of gold per year at a cash margin of over US$400 per ounce. With its third mine, Yaouré pouring its first gold later this year, MD and CEO Jeff Quartermaine tells Modern Mining, the company will reach the half a million ounces per year production milestone.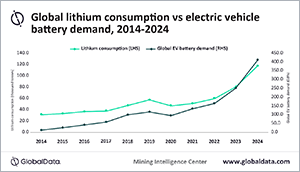 Critical Metals targets acquisitions in the strategic metals sector in Africa
Established in 2018, LSE newly-listed investment company, Critical Metals Plc, is targeting acquisitions of brownfield mining opportunities in the strategic metals sector in Africa. The company's initial focus, CEO Russell Fryer tells Munesu Shoko, will be on small to medium known deposits as opposed to exploration, prioritising projects with low entry costs and potential to generate near term cash flow.
First ore expected in 7 – 8 months at Menar's East Manganese
Following the latest round of regulatory approvals, diversified mining investment group, Menar, has commenced mining operations at East Manganese, the company's first manganese asset located near the Northern Cape town of Hotazel. Having opened the first box cut at the start of September, Menar chairperson Mpumelelo Mkhabela tells Modern Mining, the first ore is expected in seven to eight months.
Underground refuge chambers and the urgent need for best practice
While legislation in South Africa requires emergency refuge chambers at underground mines, the safety guidelines are vague and lack specifications for adequate life support systems. MineARC Systems, a manufacturer and supplier of emergency refuge chambers for underground mining, among others, is calling for more detailed guidelines to be implemented by governing bodies.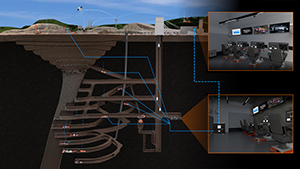 Digitalisation – Taking the 'roof' off mining operations
The more pressing concern for mines at the moment is to rapidly ramp up production in an effort to recoup output lost during the COVID-19 lockdown. In an environment where emphasis is fixed firmly on output with less resources, Sandvik Mining & Rock Technology's Niel McCoy reiterates that digital tools allow mine operators to take the 'roof' off their mining operations, thus ushering in a new age of efficiency and winning the productivity and cost-control battle.
The digital revolution of blasting in mining
The COVID-19 situation has created major challenges for the mining sector worldwide and has highlighted that digital production is more important than ever when it comes to gaining a competitive edge. Consequently, BME reports increased enquiries of its digital blasting tools as mines seek to take advantage of digital technologies to react to current and future challenges with the required degree of flexibility.