In this issue, the editor joins the critical metals dialogue. It is common knowledge that critical metals are vital to the functionality of various emerging technologies, yet they have a potentially unstable supply globally. Demand for critical minerals has skyrocketed in recent years with the growing global appetite for high-tech devices, mainly in the renewable energy and e-mobility spaces.
These metals are considered 'critical' in that they are necessary to the development of future economic needs, and yet their availability in sufficient quantities for future market demands has been questioned. Significantly, the COVID-19 pandemic has also highlighted how deeply global supply chains can be disrupted in a short space of time, and the importance of ensuring resilience through a secure and sustainable supply of critical raw materials.
A "green" technology future has the potential to be materially intensive. Countries with capacity and infrastructure to supply minerals and metals required for cleaner technologies have a unique opportunity to grow their economies if they develop their mining sectors in a sustainable way. Modern Mining believes that there is need for a richer dialogue around the opportunities and challenges presented by a low-carbon future. This should be designed to support policymakers and other stakeholders to better understand the issues involved and identify areas of common interest.
On the Cover:
With automation technology transforming the mining industry and empowering drilling operations, the updated SmartROC MK II – the latest surface drill rig from Epiroc – makes evolutionary strides with the automation-ready platform and an array of smart features as its foundation.
Bucking the trend
In the face of a brutal COVID-19 influenced downturn, Afrimat's Bulk Commodities segment – buoyed by strong iron ore prices and a weaker rand – bucked the downward trend with a solid contribution to the group's interim results for the six months ended 31 August 2020.
Progress update: Yaouré Gold Mine to pour first gold ahead of schedule
With several key milestones reached, Perseus Mining's Yaouré Gold Mine is expected to pour first gold in December this year, more than a month ahead of schedule, according to MD and CEO Jeff Quartermaine.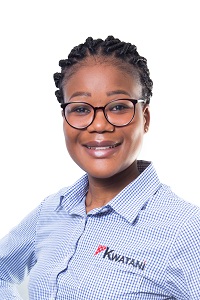 Coal miners' drive for cost reduction and increased productivity
While coal remains South Africa's staple energy source for the foreseeable future, the coal mining industry is facing an uncertain period, with ores grades depreciating significantly, exacerbated by low coal prices and the general low appetite to fund new coal plants. In the face of these struggles, Frengelina Mabotja, senior metallurgist and capital sales engineer at Kwatani, tells Modern Mining that process equipment has a huge influence in coal mines' drive for ongoing cost reduction and increased productivity to mine profitably.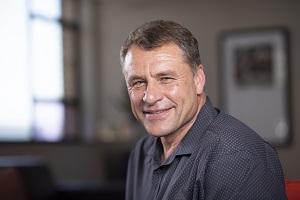 Unpacking new trends in coal processing
The composition of coals mined in different areas can vary widely. Since the very early days of mining, coal quality has been improved by removing unwanted mineral matter. Over time, coal processing plants have evolved considerably. In a one-on-one with Modern Mining, Ernst Bekker, product specialist cyclones at Multotec, unpacks some of the new trends in coal processing.
Protecting important underground mine assets in real-time
The adoption of personnel and asset tracking technology is on the rise throughout the mining industry. In this article (exclusive to Modern Mining), Chris Mason, VP of sales for EMEA at Rajant Corporation, discusses how if tracking technology is to provide a solution to one of the biggest challenges across IIoT industries such as underground mining, must be backed by reliable, robust connectivity which can thrive in the face of the most extreme conditions.
The right time for moving to automated monitoring
Automated deformation monitoring systems offer a multitude of benefits that enable mining company stakeholders to make crucial decisions related to life safety, productivity and environmental wellbeing.