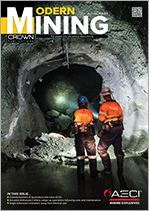 Editor's take: In this edition of Modern Mining, the editor takes a look at the growing appeal of modular plants in the mining sector. Nowadays, it's extremely expensive to build a new processing plant. Mining companies are therefore turning to modular plant systems that offer several advantages such as lower capital costs and quicker lead times than their bespoke, specialised counterparts. Offering significant cost benefits and a low environmental footprint, several manufacturers can customise self-contained, high-recovery plants for minimal start-up capital, using high-quality components and in-house expertise.
In a world where access to funding remains the single biggest hurdle for junior miners and capital dilemmas are at the forefront of junior mining executives' minds, modular processing plants are proving to be the answer for start-up operations/junior or artisanal miners, as they allow them to start small and ramp up as they generate cash flow.
As you will see in this edition of Modern Mining, a key driver for these solutions is that they offer lower capital costs and a quick return on investment compared with their conventionally tailored plants – a major drawcard for the junior mining sector.
In fact, the modular solution has over the years been proven to offer an array of benefits to miners seeking a quick route to production. From a design perspective, customers can select the components they need to suit their specific application. These components (units) are then interlinked with conveyors and a solution is tailored to their specific needs and site specifications. Once the design is defined, all the modules and individual components are sent to site, lifted into place and bolted together.
On the Cover:
With a long history in the underground mining environment dating back to 1896, delivering smart explosive delivery systems and solutions for the underground mining industry is part of AECI Mining's integrated offering. The company's Underground Bulk System's value proposition entails improved blast outcomes, efficiencies and cost containment from 'mine to mill'.
Commencement of by-product test work at Uis
AfriTin Mining Limited (AIM: ATM), an African tin mining company with its flagship asset, the Uis Tin Mine in Namibia, the Uis Tin Mine, is advancing a metallurgical test work programme to investigate the by-product potential of two ancillary metals.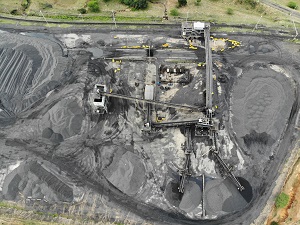 Zululand Anthracite Colliery ramps up operations following care and maintenance
In light of a rebound in market conditions, Zululand Anthracite Colliery, placed under care and maintenance in 2020 due to the COVID-19 pandemic, is ramping up operations in order to meet market demand in 2021.
Anglo American's transition away from coal
As part of its transition away from coal, Anglo American plc has announced the demerger of its thermal coal operations in South Africa, subject to the approval of its shareholders on May 5, 2021.
Choosing the right pumps and valves for your operation
The selection of the correct pumps and valves is critical to the ongoing operation and efficiency of the plant, safety of personnel and the environment. Traditionally considered an afterthought, the choice of these components – which keep corrosive and abrasive fluids flowing – depends upon a number of factors.
Is the modular concept exploited to its full potential?
The growing appeal of modular plants in the mining industry – largely driven by their lower capital costs, quick lead times and flexibility – has resulted in a growing pool of suppliers. As a pioneer of the modular concept, with over 20 years' experience, Pilot Crushtec International believes that the modular solution is 'spoken of loosely' in the industry, but has not truly been exploited to its full potential.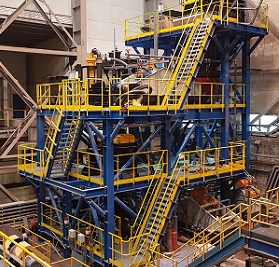 Three major drivers of modular plant projects
One of the major trends in the mining industry is the move towards the design and construction of modular plants tailored to specific needs. This, Annelize van der Walt, business development manager – mining and minerals at Kwatani, tells Modern Mining, is driven by three major factors.
Multotec's modular spiral test plants – a quick route to production
Building a new processing plant is capital and time intensive. With a small capital outlay required, coupled with short lead times, Multotec's modular spiral test units enable start-up operations/junior or artisanal miners to start small and ramp up as they generate cash flow.