Editor's take: In this edition of Modern Mining, the editor discusses how the electrification of equipment will play a major role in mining companies' drive for 'greener' operations. We have, in recent years, witnessed a material change in the level of sophistication and understanding of the importance of ESG (environmental, social and governance) in the mining industry, and the risks and opportunities it poses to the sector. It's no longer just enough to tell a great story about a significant discovery or great production numbers. It's equally important to demonstrate how you work alongside local communities, and how you contribute to the low carbon economy transition and to the responsible sourcing of prime materials.
Against this backdrop, the electrification of equipment will play a major role in mining companies' drive for 'greener' operations. An increasing focus to reduce carbon emissions and improve worker safety is at the centre of the electrification revolution in the mining industry. The transition to electric has been relatively faster in the automotive industry than in mining. However, electromobility is here to stay and the mining industry is not excluded from its influence.
There are several factors behind the increased supply and use of electrically-powered vehicles in mining. The most significant is that many mine sites have now committed to environmental and sustainability goals and are seeking to be emission-free in the next decade or two.
Reducing underground emissions can significantly improve worker safety and quality of life in the workplace. Electric machines also have lower maintenance requirements and are typically cheaper to operate on a per-hour basis.
Electric machines reduce the need for ventilation in underground working areas. Reducing underground mine ventilation can have significant OPEX savings for a mine operation. Around 10 – 20% of a typical underground mine OPEX is related to ventilation system costs and in some cases several million dollars of CAPEX can be avoided by not installing large systems in new developments.
On the Cover:
As mining companies seek to improve production yields and profitability of marginal operations, it is time to shift mindsets and challenge the conventional processes in the metallurgical industry. With GoldOre's MACH REACTOR – a game-changing technology that harnesses the power of cavitation – mining operations can extract minerals in the most efficient way possible, thus achieving or even surpassing production targets and improving profit margins.
West Kenya Project – potential major gold discovery in Kenya?
The latest round of drilling results from the West Kenya Project, Eric Zurrin, CEO of Shanta Gold (AIM: SHG) tells Modern Mining, are encouraging and demonstrate potential for a major gold discovery in Kenya – the first of its kind.
Gold Fields goes solar with a 40 MW solar plant at South Deep
Gold Fields Limited (Gold Fields) has started construction of its 40 MW solar plant at South Africa's South Deep mine, west of Johannesburg, following board approval in May this year. This follows the granting on February 25 this year of a licence by the National Energy Regulator of South Africa (Nersa).
The case of exploration investment in southern Africa
Exploration activity is fundamental to the future success of the mining industry. For mining companies, it is similar to research and development expenditure – searching for business opportunities to develop in the future, but is southern Africa attracting enough exploration investment?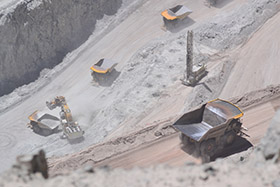 Local procurement: a central component to tackling the resource curse?
A central issue that has attracted far more attention in recent years in the mining industry is local procurement. While many mining companies are already driving local procurement strategies at their various sites, the Mining Local Procurement Reporting Mechanism – a set of disclosures that seeks to standardise how the global mining industry and host countries measure and talk about local procurement – helps give them a way to report it, and get better at it.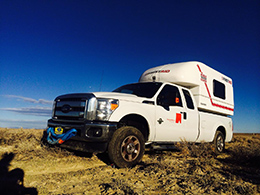 Protecting and saving lives at mines
As mining companies seek to do their part to stop the spread of COVID-19 and ensuring staff are safe and healthy, engaging the expert services of a medical company may be the answer. With a focus on mobility, US-headquartered Remote Medical International can provide preventative and emergency medical services to employees anywhere on the job site.
Major autonomous hauling landmark for Caterpillar
In a major milestone in its autonomous hauling journey, Caterpillar has surpassed 3-billion tonnes hauled autonomously by Cat MineStar Command for hauling. The achievement coincides with an expansion of the types of commodities hauled autonomously across a growing number of Cat mining truck class sizes, as well as other brands of mining equipment.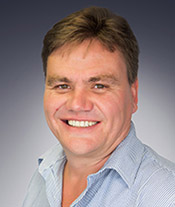 Kwatani uses research to double banana screen throughput
By applying research findings on the performance of multi-slope – or 'banana-type' – vibrating screens, South African vibrating screen and feeder specialist Kwatani has improved the design to double the throughput on a customer's dewatering machine.