Editor's take: The commodities boom is making many mining houses ecstatic as they reap some handsome financial rewards and return record dividends to investors. In this issue we also share some good news from companies reaping the rewards of being in the mining sector.
On the cover: On the back of strong commodities demand equipment producer Babcock Equipment is in the driving seat, with an order-book surpassing expectation.
Babcock Equipment MD David Vaughan says that customers have been lining up to take delivery of their equipment fleet – a sure sign that industry is keen to make the best of 2022.
The equipment supplier credits its ongoing success in the mining sector to its premium quality products that are renowned for their productivity, reliability and fuel efficiency, and are well aligned to Africa's arduous mining conditions.
Helium constraints sees Renergen in a sweet spot
The helium market was projected to return to balance in 2022, but unpredicted events over the past few months, including multiple fires at the world's largest helium facility, have pushed the already constrained market to critical levels, driving the spot price to 'unimaginable' heights, says Renergen CEO Stefano Marani.
This means that emerging helium and domestic natural gas producer Renergen, which counts down to commercial production from its flagship Virginia Gas project in the Free State, in the next two months, does so at a most propitious time.
Akobo Minerals targets gold production before year-end
Scandinavia-based gold exploration company, Akobo Minerals, is busy progressing its Segele and Joru assets in Ethiopia, aiming to be a gold producer by as early as the end of 2022.
As the explorer looks to make the jump to gold producer, CEO Jørgen Evjen says that over the next few months the company will be making available new resource figures that will inform present and potential investors of the anticipated levels of gold in the Segele system.
With growth in mind, Akobo Minerals is also continually looking to see where it can further develop by leveraging the competence that it has built over a number of years of operating in the country. As such, the company is looking at potential new mineral extractions and new geographies.
With the features for this edition being Roof Support and Motors and Drives, we speak to Fabchem Mining and Zest WEG, a distributor of a wide range of electric motors, variable speed drives, transformers, and switchgear.
Fabchem Mining delivers underground support solutions for mines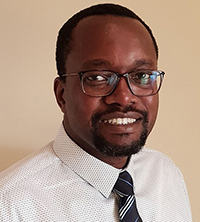 Fabchem Mining, a one-stop tailored support solution company to the mining and civil industries, outlines its product range. The company provides total underground support solutions to hard rock and coal mines. Fabchem Mining has grown to become a trusted manufacturer, distributor and supplier with a footprint across Africa, Australia, North America and South America.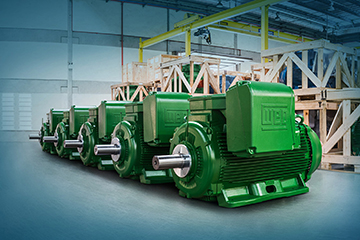 Motors: The unsung heroes behind minerals processing
The role and potential contribution of motors in mines' processing plants is often under-appreciated, but the right combination of motors and drives offers valuable scope for uptime improvements, cost saving and performance gains, says Christo du Plessis, Zest WEG's sales manager for drives and controls.