Editor's take: Investing in African Mining Indaba 2022 is ready for you; are you ready for the world's largest in-person mining event? According to event director, Fred Noce, the highly anticipated conference is already tracking large numbers of visitors–with more than 6 000 attendees expected – so be prepared for an energy and vibe that only the Mining Indaba in the mother city can deliver.
This year's eagerly anticipated event promises to deliver an action-packed programme underpinned by the overarching theme: 'Evolution of African Mining: Investing in the Energy Transition, ESG and the Economies'. There will also be a host of new features, including a stage dedicated to the Infrastructure & Supply Chain Forum, a Green Metals Day, and the first-ever Innovation Battlefield, which targets research innovation aligned to mining industry needs.
On the cover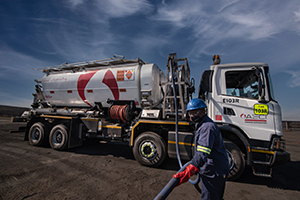 AECI Mining Explosives concentrates on continuous improvement
To help create a sustainable future for the mining sector and its customers, AECI Mining Explosives focuses on continuous improvement throughout the value chain. According to Franky Botha, product portfolio manager at AECI Mining Explosives, increased regulation in the sector over the past few years has improved aspects such as safety, governance, inclusivity, and sustainability. Botha says the mining explosives industry has also evolved significantly over this period and the focus at AECI Mining Explosives is to improve efficiency at every stage of the value chain. This ensures a safer and more sustainable sector.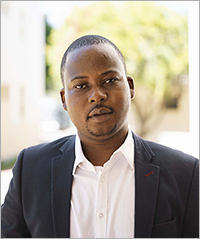 A golden decade ahead for South African PGM miners
South African platinum group metals (PGM) producers are awash with money, and they might as well get used to it. The expected revival in platinum prices due to substitution in place of palladium, future demand from development in hydrogen economy and the limited potential for increasing near- to medium-term supply should usher in a golden era.
Mining Indaba 2022 promises a bigger and better programme
The recent easing of Covid-19 restrictions bodes well for attendance at the Investing in African Mining Indaba – the world's largest mining investment conference, which is scheduled to take place in Cape Town from 9 – 12 May 2022. The event provides a platform for deal-making, allows industry players face-to-face engagements on important industry issues and creates opportunities for high-impact networking and capital raising.
Fura Gems eyes leading producer status
On the back of the coloured gemstone market tracking strong demand with average price increases of 15% – 20% year-on-year for rough stones and 25% – 30% year-on-year for polished gemstones, gemstone miner Fura Gems is ramping up production to ensure increased supply of gemstones to a market with an ardent appetite, CEO Dev Shetty tells Modern Mining's Nelendhre Moodley.
Giyani Metals in the starting blocks
The shift to a low carbon economy is driving development in clean energy technologies and products such as electric vehicles which, in turn, is propelling demand for related minerals including cobalt, copper, lithium, rare earth elements and high-purity manganese.
Kwatani expands international footprint
Vibrating equipment specialist Kwatani's steady growth into international markets has been given a significant boost following its acquisition by Swedish multinational engineering company, Sandvik Rock Processing Solutions, a division of the Sandvik Group.