Editor's take: Underpinned by robust commodity prices, in 2021 South Africa's mine production value exceeded R1-trillion for the first time, giving the domestic economy a vital injection of higher taxes, wages, and increased employment. According to Minerals Council South Africa, the boost in value was the result of improved commodity prices, which were 40% higher year-on-year in dollar terms and 20% higher in rand terms. Despite this good news, however, the Council continues to flag concerns related to rail and port constraints. Key note speakers at this year's recently held Junior Mining Indaba also highlighted the numerous challenges the industry faced.
On the cover: Gold Ore's MACH REACTOR worth its weight in gold
Having been in operation for close to a decade, the game-changing MACH REACTOR has proved its mettle as an innovative technology revolutionising ore extraction in the precious metals sector. To date, Gold Ore has sold more than 40 MACH REACTOR units and its forward strategy is to expand its reach into untapped destinations globally. The technology specialist is also intent on introducing the MACH REACTOR to commodities other than precious metals, and it is already showing promise in the base metals and industrial minerals sectors.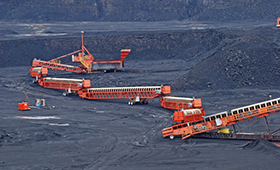 Coal benefits from global market challenges
A commodity that benefitted significantly from the increase in demand, supply disruptions and market panic, is coal; ironically during a time of increasing global pressure and commitment to reduce its use. Oil prices, and natural gas prices in Europe, that increased almost 600% year-on-year in March, have forced countries like Germany to reactivate coal plants putting further pressure on coal demand.
The party's over for high commodity prices
"The party's over for over-the-top commodity prices, and the descent (gradual descent - we hope) of most commodities prices is imminent," says Peter Major, director at Mergence Corporate Solutions. If his prediction proves to be correct, it is sad news for all of us – miners, suppliers the industry, and government coffers. Commodities such as rhodium and palladium, which were tracking fantastic prices just a few months ago, have fallen fast.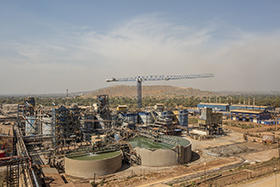 Gold drives African economies
Gold mining remains a key driver of economic opportunity and, according to The World Gold Council's CFO Terry Heymann, its members paid a whopping $38-billion to their host countries over the course of 2020. For Africa, which contributes around 26% to global gold production, the commodity is of great importance not only for its employment of millions of people, but also for the socio-economic development of the areas in which the gold mines are found.
nuGen: the world's first hydrogen-fuelled load haul truck
On Friday May 6 at the Mogalakwena PGM mine in Limpopo, South Africa, Anglo American launched nuGen, the world's first 510 t ultra-class load haul mining truck to be fuelled by hydrogen and electrically driven via hydrogen fuel cells. With a payload of 290 t and a drivetrain that can deliver 2.0 MW of power from 800 kW of fuel cells and 1.2 MW of battery storage, the vehicle is the largest hydrogen powered truck ever converted to run on hydrogen.