VoltVision, the UK-based specialist in digitised industrial power networks, has expanded its international presence with the opening of a global power analytics centre in Johannesburg, South Africa. The centre will provide expert technical interpretation of performance data from clients' high and medium voltage (HV and MV) electrical networks worldwide. It will also pioneer centralised monitoring allowing clients improved visibility across multiple remote locations. VoltVision will use the office as its African hub to build its profile and client base across Continental Africa's mining sector.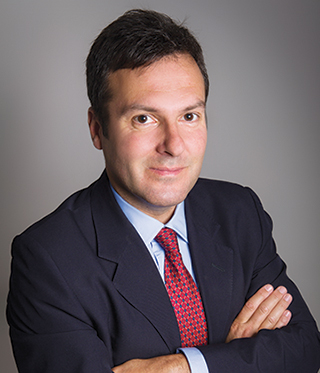 VoltVision MD Manoli Yannaghas said: "Johannesburg remains one of the main mining centres of the African continent and a nucleus for mining expertise, services, and manufacturing. We have chosen to open VoltVision's Power Analytics Centre here to support our Africa-focused clients with the expert analysis, technical skills and experience which may not be available in-house.
The centre will be headed by VoltVision co-founder and technical director, Malcolm Evans, who has 45 years' experience working with HV grids, and supported by two experienced senior engineers, Jansen Van Rensburg and Gary Nicholson.
"With South Africa's prominence in the African mining sector, we believe we have a highly experienced team of mining and power engineers to provide valuable advice to mining corporates to assist them saving operational power consumption, reducing emissions, and improving uptime."
MALCOLM EVANS - VoltVision co-founder and technical director
Malcolm is a Chartered Electrical Engineer with 50 years power system experience. He spent over 30 years' operating complex deep mine electrical networks and was head of capital projects at the British Coal Board. He has since designed and connected more than 2GW of multi-technology renewable power generation to the HV grids.
JANSEN VAN RENSBURG
Jansen Van Rensburg is a Chartered Electrical Engineer with a BSc degree in computer science. He has more than 35 years' electrical experience, and 10 experience in ICT, including operating MV electrical networks and ICT systems at large mining companies, from Goldfields to Endeavour Mining. He has a passion to combine the ICT and electrical engineering into power control using the combination of instrumentation platforms. He has built and operated power control systems, with a track record of identifying and implementing electrical cost savings.
GARY NICHOLSON
Gary Nicholson is a leading EC&I (Electrical Control and Instrumentation) consultant, specialising in system integration from design implementation, commissioning and then KPI analyses for processes stabilisation in the mining sector. He has more than 25 years' experience working on sophisticated processing plants and underground mining operations. Has played a major role in business improvement specialising in work management, as well as analysis and improvement. During his career he has worked with AngloGold Ashanti, Randgold, Barrick and Altynalmus.
VoltVision provides industry-leading hardware and software to digitise HV and MV power networks, and collect data on asset performance. Just as importantly, it has unique capabilities to analyse and transform that data into actionable management information.