The continent's leading OHS trade show, A-OSH Expo, returns to Gallagher Convention Centre in Johannesburg, running over three days from 31 May to 02 June 2022.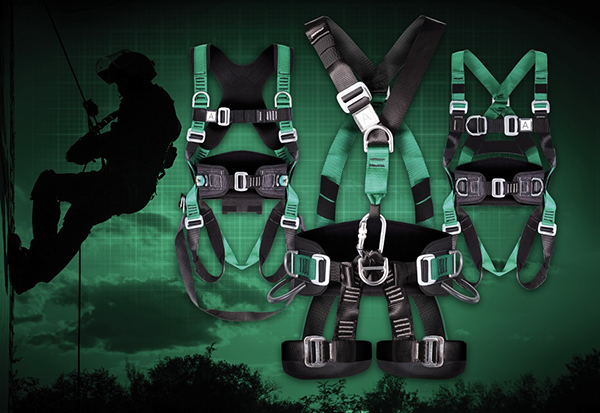 Entrance is free, and to add to the visitor's experience, A-OSH Expo will be co-located with three other Specialised Exhibitions shows, namely Securex South Africa 2022, Africa's leading security trade exhibition; Facilities Management Expo, which brings together all aspects of products and services associated with property and building management and maintenance; and Firexpo South Africa 2022, focusing on the fire safety and rescue sector.
So what can you expect to see at this year's A-OSH Expo?
New products, on-stand expertise, competitions and more with BBF Safety Group
BBF Safety Group, an integrated workplace safety solutions provider will have a number of new products on-stand, as well as competitions, give aways, and more.
BBF Safety Group is launching of a host of new products at the show, including the new and improved BOVA Rigger Boot. The mould was developed in consultation with a podiatrist to improve fit and comfort, with better slip
With BOVA moving into the Work at Heights category, the BBF Safety Group is sponsoring the Work at Heights Theatre at A-OSH Expo this year. Interested parties are invited to see the BOVA range to be showcased here, including new products – rope, rescue kits, lifelines and more. BBF will be giving a sneak peak of its Premium Range too, due to be launched later in the year. Aside from enjoying the fantastic speakers, the first 50 people to attend the Work at Heights theatre talks will receive a BOVA gift bag, as well as being entered into a draw to win a R10,000 voucher to the Apple iStore.
Secure your health and safety compliance with HSEC Online
Powered by Saryx Engineering Group, HSEC Online enables organisations of all sizes to proactively manage and track health and safety document management and compliance for the company, its people, and equipment. HSEC Online is now being implemented in both local and international markets, and particularly in difficult and dangerous working environments, such as mining, where real-time, accurate monitoring is essential. It is accessible on any device, from anywhere and at any time.
Make your workplace safer in a creative way with Amber
Amber, a Health and Safety Communication Platform, is a tech solution that assists OHS professionals trying to entrench safety practices as part of their company's business culture. The platform assists these individuals to look at health and safety through a creative lens. The platform is not focused on training safety professionals but instead allows users to access a range of tools that can be used to create holistic campaigns, and motivate employees to work together to ensure safer work environments, using a human-centric approach.
The creators of the platform have adapted global learnings to the local environment to ensure a custom-made offering for the African continent. Phase one of the rollout will focus on the mining and construction space with the aim of expanding into other industries, including agriculture, manufacturing and hospitality (Stand AAA04).
Be gas-safe with SAQCC Gas
When it comes to working with gas, safety is of paramount importance. SAQCC Gas is a non-profit company that has been formed by four member associations to establish a central database which displays details of registered and authorised gas practitioners to work on gas and gas systems.
The company has been officially appointed and mandated by the Department of Employment and Labour to register gas practitioners, on their behalf, within the following gas industries:
Natural gas
Liquefied petroleum gas
Air conditioning and refrigeration gas
Compressed industrial and medical gases
The Skills Resource Group (SRG) launches its safety app
SRG is no stranger to A-OSH Expo, having previously shared a portfolio of workplace safety courses. This year, the company is proud to showcase its online safety training academy, which essentially offers all the required legislative required courses online, accredited through SAIOSH. This has allowed its clients to stay compliant with the law, during the strict phases of COVID lockdown, as well as promoting its safety training into the online universe.