On the Cover: Having already proved itself in the arduous mining sector over the years, LiuGong has recently made major strides in its quest to gain a strong foothold in the local quarrying industry. With several high-profile aggregates companies taking delivery of LiuGong excavators and wheel loaders in recent times, Burgers Equipment & Spares, the sole LiuGong dealer in South Africa, believes that the brand has made a major breakthrough into the sector.
That the LiuGong brand has established itself as a major force in the mainstream mining industry in South Africa is no overstatement. The tough nature of this Chinese-made product, complemented by strong backup support from Burgers Equipment & Spares, has been central to the brand's strong penetration into mining.
The brand's success, initially in the coal industry, has been followed by recent milestone deliveries into other commodities such as chrome. To provide context, a large contractor operating in coal has been running LiuGong machines for the past 10 years, and to date has over 100 machines in its fleet.
In a major development for the brand in its quest to further grow its footprint in the hard rock mining sector in South Africa, Burgers Equipment & Spares last year delivered 11 856H wheel loaders to a contract mining joint venture for use in a chrome handling application. The fleet has recently been bolstered with more wheel loaders this year, which is testimony to the contractor's seal of approval for LiuGong in this tough application.
These successes in the mainstream mining industry, says Tiaan Burger, MD of Burgers Equipment & Spares, are being replicated in the local quarrying industry, where LiuGong fleets of excavators and wheel loaders are hard at work on some major construction material suppliers' sites.
Leadership – a requisite for H&S and business success
In the midst of what is believed to be the biggest health and safety challenge in modern history, brought about by the COVID-19 pandemic, Paul Mardon, deputy general secretary: Strategy and Sustainability at Solidarity, stresses the significance of good leadership as an indispensable requirement for health and safety (H&S) and business success at large.
In his keynote address at the recent virtual ASPASA awards ceremony for ISHE Audits of 2020, Mardon reiterated the significance of good leadership in achieving sound health and safety outcomes.
Commenting on the value of the ASPASA awards, Mardon says the annual event underpins the industry's commitment to health and safety at work as the foundation for a contented and productive workforce as well as the sustainability of businesses. In the long run, he says, only safe production is sustainable. Business strategies that ignore this reality may be successful in the short term, but will eventually run into difficulties, he cautions.
"Our words and the awards are mere tokens of that which is at the heart of this event, namely a commitment to health and safety to ensure that every worker returns home safely every day," says Mardon. "The value hereof is immeasurable as it relates to human lives and is indispensable for happiness, financial sustainability and economic growth."
Exhibiting high levels of health & safety compliance
Although less than half of ASPASA members took part in the 2020 ISHE Audit due to COVID-19 restrictions, the overall achievements were outstanding, with audited members showing high levels of health and safety compliance in difficult operating conditions.
Last year started off with high expectations of outstanding performances in ASPASA's ISHE Audits for the year. Unfortunately, audits came to an abrupt stop towards the end of March 2020 due to the COVID-19 influenced national lockdown.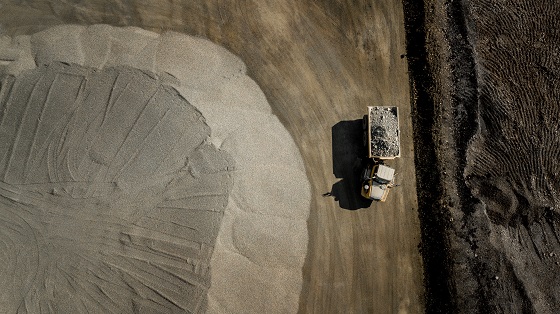 Nico Pienaar, director of ASPASA, reports that only 17 ISHE Audits were done prior to the lockdown and most of the mines audited achieved very good scores, which again showed their commitment to continuous improvement and maintaining high health and safety standards on their sites to keep employees safe and healthy.
"The audits were only resumed under Alert Level 2 of the national lockdown with a couple done towards the end of August 2020. The bulk of the remaining audits were done on original schedules from mid-September to the end of the auditing cycle," says Pienaar. In total, only 48 ISHE Audits were conducted for the year as most of the members unfortunately opted not to be audited due to COVID-19.
ASPASA ISHE auditor Marius van Deventer says 2020 will be remembered as the most difficult year to do the ASPASA ISHE Audits. Nonetheless, ASPASA members maintained very high standards on their sites. The enforcement of strict COVID-19 protocols also showed that the industry was ready to mitigate what is believed to be the biggest health and safety challenge in modern history.
"Numerous success stories can be documented where teamwork made the difference to health and safety achievements at specific quarries. These changes can only be effective in a top-down approach where the right example is set, and correct resources provided for employees to follow and implement. There are still challenges to be tackled for full compliance, but these can only be achieved through dedicated teamwork to add value and ensure the health and safety of every employee at all times," says Van Deventer.
The ISHE Audit is based on legal requirements, but also included are industry requirements and leading practices. The main objective of the ISHE Audit therefore is to ensure legal compliance of all members and to ensure that the health and safety of employees is protected through a safe and healthy, standardised way of doing their jobs.