IS³ – Industry Software Solutions and Support – has partnered with Izinga Integrated Solutions as a strategic solutions provider for AVEVA's Asset Performance Management (APM) Solutions.
Izinga Integrated Solutions is a maintenance management consulting and solutions provider, providing customised client solutions that integrate extensive industry knowledge and practical experience across the engineering and maintenance management spectrum.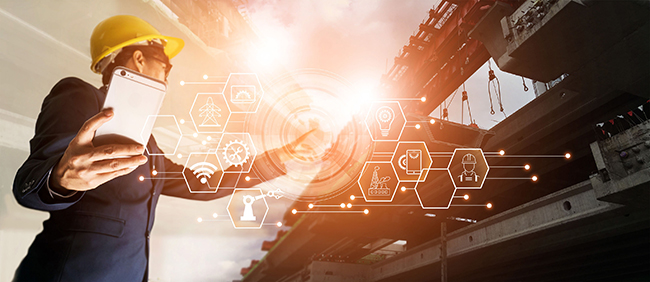 CEO of Izinga, Wayne Moodley says, "I worked with Wonderware, now AVEVA, in my early career days and have found that in terms of technology advancements, the solutions have always been smarter, the technology has a greater depth of capabilities, and the platforms have an intuitive interface. Over and above this, I found that the solutions constantly evolve, which confirmed the competitive edge that IS³ has as an advantage."
The industry is constantly evolving and it is vital for IS³ to partner with businesses that share the same vision: to empower people and transform businesses, focusing on creating the most innovative and reliable industrial software solutions that enable individuals, teams and businesses, of all sizes, to become extraordinary and valuable.
"Izinga has deep knowledge of maintenance strategies and their implementation," says Partner Manager Steven Jeffery.
Moodley adds, "Today, it's not common to find a solutions provider that offers the opportunity to build and foster a long-term relationship that is sustainable. This for me is key: you cannot have a winning solution without the right calibre of people supporting the solutions. I have also found the AVEVA solutions are smart, innovative and deliver what the industry needs."
Strategic partnerships with industry and subject matter experts enable Izinga Integrated Solutions to deliver solutions aimed at maximising return on asset investments at all levels:
improving operational and organisational performance, efficiency and transparency
improving profitability, sustainability and growth
reducing risk and cost of regulatory compliance
improving customer satisfaction
creating value for all stakeholders
creating a safe working environment through long-term sustainable solutions.
Combining the skills in IS3, AVEVA systems, and Izinga Integrated Solutions, will enable the partnership to provide optimum solutions for clients. The synergies are clear and the team is ready to support customers in all sectors and industries.
IS³ is the sole distributor of AVEVA Group's software for sub-Saharan Africa.
For more information contact: Clarise Rautenbach at IS3. Tel: +27 (0)11 607 8473, email: [email protected], or visit: www.wonderware.co.za/