KEMACH has launched their new range of KEMACH Forklifts for the South African and Sub Saharan African markets, which will be promoted under their newly formed KEMACH Forklifts division.
Speaking at their March 2020 presentation, held at their offices in Boksburg, Gauteng, Frans van den Heever, General Manager for KEMACH Forklifts said, "We at KEMACH are delighted to announce the KEMACH Forklift range, in partnership with Anhui HELI, which we believe will complement our existing quality earthmoving products. The KEMACH Forklift range offers our customers a South African forklift warranty first – a five years/12 000 hour warranty on the complete machine, not just parts of the machine".
Partnering to overcome challenges
Sibusiso Hlatshwayo, CHRYSO Southern Africa's Regional Cement Business Director: RSA, Exports and East Africa tells Wilhelm du Plessis how CHRYSO's main goal is to help their customers in the cement and concrete industry achieve their goals by improving performance and achieving better costs while increasingly enabling customers achieve a sustainable end product.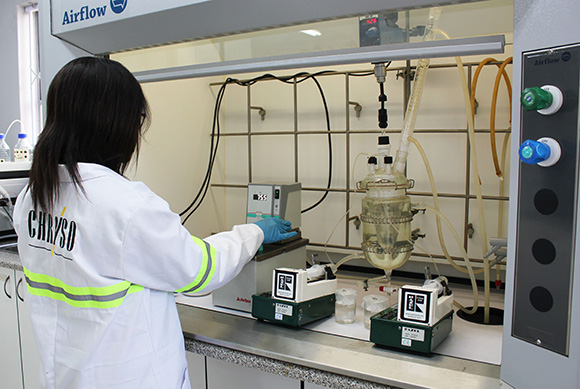 Building for sustainability promotes valuable returns
There is a direct link between the stability of an economy and ongoing development – and currently the local construction and property industries are undeniably experiencing a lull due to reduced expenditure by government on large scale infrastructure projects as well as uncertainty in the private sector investment markets. By Johan Piekaar, Regional Director, WSP, Structures, Africa
The 5th Edition of guide to Geotechnical Engineering in Africa
Reflecting the rich history of the Franki legend, the Fifth Edition of the widely acknowledged 'Blue Book' on geotechnical engineering incorporates elements of its holding company, the Keller Group, and many of Keller's state-of-the-art ground improvement and grouting technologies.
The book, entitled A Guide to Practical Geotechnical Engineering in Africa was officially launched by Keller's Prof Michal Topolnicki, senior technical advisor, at the 17th African Regional Geotechnical Conference in Cape Town, held between 7 and 9 October 2019. The conference was attended by both local and international delegates, including senior board members of the ISSMGE.