ON THE COVER Paving the future for one of the most aesthetic infrastructure landmarks in Mauritius, the Frankipile team achieved another milestone with the successful completion of the foundations for a new iconic ravine bridge.
Located south of Port Louis, the A1M1 bridge – as it is commonly referred to – will effectively connect the areas of Chebel and Sorèze on either side of the Great River North West Valley and finally join the main A1 and M1 arterial roads.
The Road Development Authority of Mauritius (RDA) has been planning a bridge to link these two areas on the eastern and western side of the valley for some time in order to ease the growing vehicular traffic congestion in the area and provide a dedicated pedestrian walkway between Chebel and Sorèze. Finally, on 11 April 2018, the government of Mauritius and the RDA launched the construction of the A1 M1 link as part of the larger road decongestion programme.
A safer and more environmentally beneficial choice
Space in urban areas is an increasingly scarce commodity. Commercial buildings are often innovatively designed to maximise this lack of space. Such buildings need transformers to distribute electricity throughout the building. Oil filled transformers, which have been used widely up to now, are often large, pose a fire risk and are not environmentally friendly. Construction World spoke to David Claassen, Managing Director of Trafo Power Solutions about dry-type transformers and its benefits for the construction industry.
R15-billion development will reimagine foreshore
There is nothing that more poignantly symbolises the dereliction of Cape Town's foreshore than its unfinished freeway; a forgotten relic that blights the dynamic landscape of an otherwise world-class CBD. It's an eyesore that has become an unfortunate landmark; a sobering reminder of what a lack of vision can mean for an urban space.
Fortunately, the construction of the Amdec Group's R15-billion Harbour Arch development at the gateway to the CBD means that this part of the foreshore will no longer be viewed as a wasteland of missed opportunity, says James Wilson, CEO of the Amdec Group. Instead, it will bring to Cape Town a vibrant, 24-hour precinct that offers Capetonians the opportunity to safely live, work and play in an iconic land-mark setting.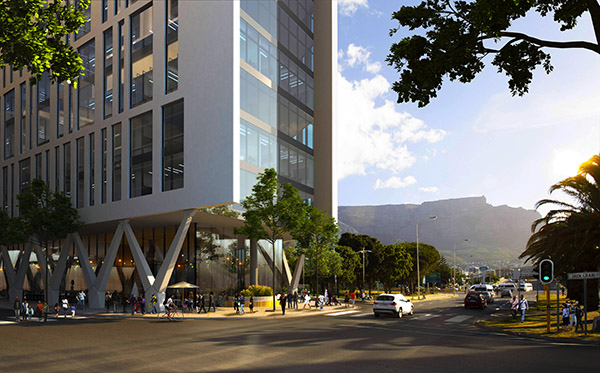 Construction industry must gear up for POPI
The commencement of the Protection of Personal Information (POPI) Act will impact a vast number of businesses, regardless of their nature or size. And as one of the major contributors and employment providers to the South African economy, the construction industry is no exception, says Databuild CEO Morag Evans.
Nicol Myburgh, POPI Act adviser to Databuild, echoes these sentiments. "Businesses have until 30 June 2021 to get their house in order. Those that fail to comply with the legislation will be held accountable in the form of hefty fines or prison sentences.