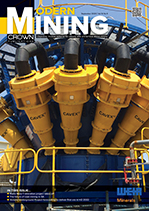 In the September edition of Modern Mining, the editor touches on the changing dynamics in the African gold mining sector. The history of gold in South Africa dates back to 1873, when first large-scale production began with the unearthing of alluvial deposits at Pilgrim's Rest. This was followed shortly by the Witwatersrand gold find in 1984. The discovery of gold in the late 19th century gave rise to the development of the city of Johannesburg, Egoli, or the City of Gold and for many years, South Africa was the world's primary gold producer.
This is no longer the case and South Africa's gold output has continued to decline for several decades. From peak production of around 1 000 tonnes (t) in 1970, the country's gold output fell to 130 t in 2018, with South Africa now only accounting for roughly 4% of the world's gold production.
The decline, however, is not a result of any significant depletion in reserves and one would be wrong to assume that South Africa is running out of gold. In fact, over 50% of all gold reserves are found in South Africa, with the Witwatersrand Basin remaining the largest gold resource in the world. The decline in production is due to a combination of closures, maturing assets and industrial strife, which has created an inhospitable operating environment.
West Africa has become the new gold frontier in Africa. Mining companies are finding it more cost-effective to expand into the rest of Africa and open up new mines at lower investment and mine easier-to-access ore on the surface at a lower operating cost per ounce.
Governments in West Africa also have incentives to attract investment. Mining companies negotiate mining conventions which are generally beneficial, especially in the early years, with regards to tax rates. Crucially such rates are usually fixed for the life of the mine, which ensures stability and certainty. It is these benefits and the likely higher return on investment, coupled with stability, that makes West Africa an attractive investment opportunity at the expense of South Africa.
On the Cover:
As mines continue to demand increased efficiency in their separation processes, Weir Minerals Africa reports increased demand for its range of Cavex® hydrocyclones. Featuring a laminar spiral inlet geometry, Cavex hydrocyclones are engineered to deliver greater efficiency, capacity and long wear life – parameters of sheer significance to every miner.
Matla Mine 1 relocation project takes off
Exxaro Resources has commenced work on the relocation project of Eskom's Matla Mine 1 underground production facility, which has been under care and maintenance since 2016. The project includes the development of a new decline shaft, including a box cut with bulk materials handling facility. Modern Mining spoke to Exxaro Resources executive head, projects and technology Johan Meyer to learn more.
The future of coal mining in SA
South Africa remains highly coal dependent for its energy needs. In the long run, sustainable growth and development in the country will depend crucially on the transition away from a coal-intensive energy system and economy. Managing the long-term changeover from coal is imperative, says Tycho Möncks, MD and Partner at Boston Consulting Group, Johannesburg, who proposes three phases of change for the coal mining industry in South Africa.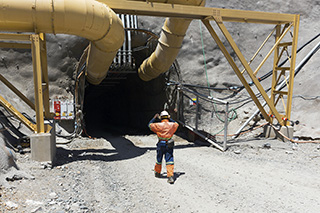 Venetia Underground Project forecasting to deliver first ore in H2 2022
Notwithstanding the COVID-19 influenced disruptions, development of De Beers' Venetia Underground Project (VUP) is now 38% complete as of August this year. The project is forecasting to deliver first ore during H2 2022.
Contract mining: a silver bullet in challenging times?
Faced with challenges such as depleting orebodies, volatile commodity prices and the economic crisis caused by COVID-19, some mining operations are attracted to the advantages offered by contract mining. We take a look at the benefits of this model, as well as what to look for in contract mining service providers.
West Africa: the new frontier for gold mining
West Africa is said to be one of the world's fastest-growing regions in terms of gold production and is currently the source of around half the gold produced in Africa, with approximately a dozen new projects built in the last few years. In this feature, we examine why this region is so attractive to gold producers and prospectors alike.
Mining in West Africa steams ahead despite pandemic
With some of the world's highest gold grades, the West African mining sector is generally producing well even under COVID-19 conditions – and mines are relying on explosives companies to maintain supply security and technical assistance through these challenging times.